By Liene Muzikante
3 years ago
I am in love with Pez Maya's nature. That was my first impression when I got to base. I love the palm trees by the ocean and the hammocks were you can sleep and watch sunset. Blue Caribbean sea's water, white sand and the whole beach is only for us. Little crabs come out of their caves in sand and fight for territory, iguanas chill in sand and birds sing. Perfection.
Usually our day starts at 6:30. All day we dive, train, do science, do beach cleans, work, study and then late in the evening everyone just falls in beds. I like living without electricity, who needs TV?! Actually we do not have time for television. Also, I would never think that it is such an amazing feeling having a shower in the middle of jungle. Just half a bucket of water and I am done. Fresh and clean and it takes only 5 minutes. We also do not have fridge or anything like that, so we cook and eat what we have. In Pez Maya we are happy to sometimes get cheese or chocolate! You start to appreciate these little things after a while.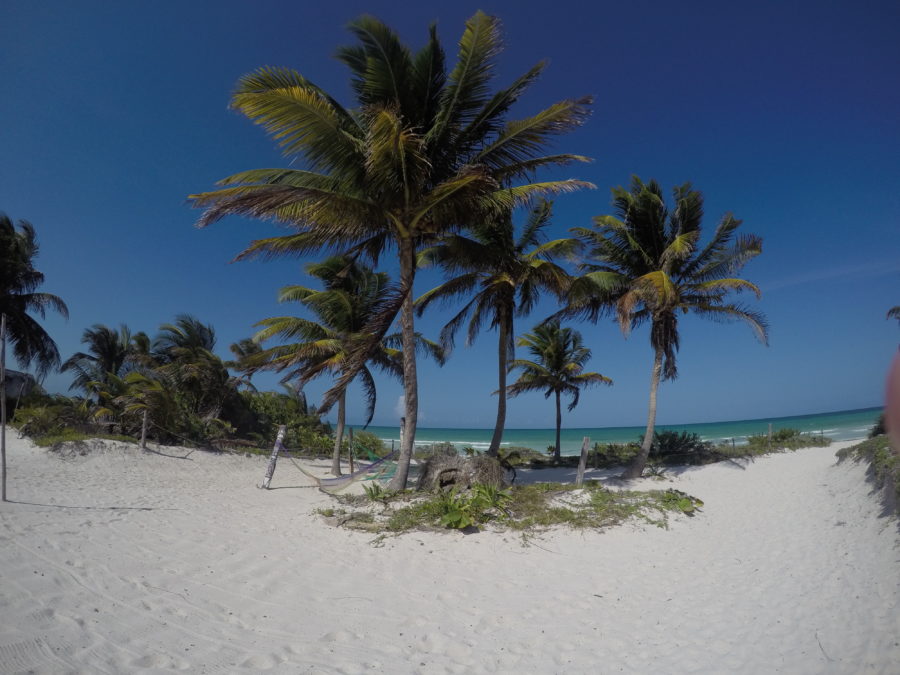 So far, I have seen – crocodiles, nurse sharks, turtles, boa snake, dolphins and most importantly I got really friendly with few scorpions that tried to snuggle with me for few nights.
It's only been 3 weeks here in Mexico, but it feel so much more. Everyday there are new challenges and adventures.  As a marine biologist and divemaster I have gained so much experience already. It's really amazing feeling to wake up every morning and do what you enjoy the most – diving and conservation. Here on base, stuff gives us so much information about how we can help to protect the environment. In my opinion this is perfect place to come and meet people that think alike, gain unique experience and have amazing tan.