The first 3 months of my internship: fresh perspective and new family
Volunteering has two sides. On the one hand you are giving up your own time and money to contribute to help others but to say you are giving opposed to receiving does not accurately encompass what it means to volunteer.
Volunteering in Fiji gives me the opportunity to see just how a community can live without so many of the amenities we have in our "better off" first world countries. However, rather than having your head buried in one form of technology or another, in the village you get an amazing sense of community and family. Generosity doesn't even begin to explain the Fijian culture. Walking to and from school each day, there are always shouts of invitations for breakfast or tea.
Upon arriving to base, you are not only automatically a part of the volunteer community but you are also placed with a Fijian family. From day one, everything you do is part of a team. Having a Fijian family is an easy way to learn more about the culture and really get to know the people in Silana village.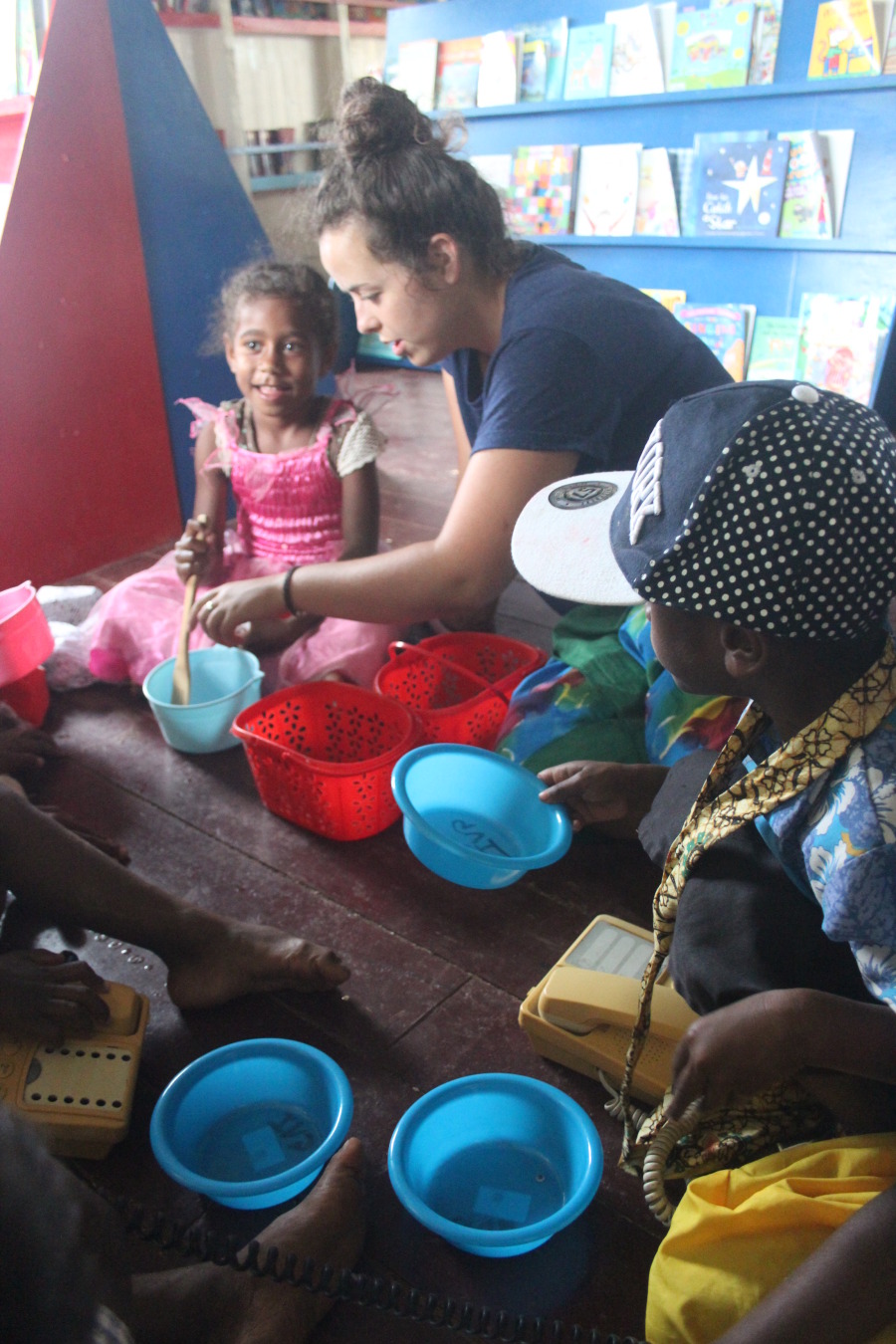 As an intern, I have been responsible for organizing activities for volunteers and the children in the village. Every Monday I hold a fitness club for volunteers, and sometimes kids from the village. I also organize a family night on every second Sunday to help new volunteers feel welcome. Activities include quizzes, card games and family feud. Finally, I am responsible for designing the program for the weekly kids club, some things we've done in the past are scavenger hunts, arts and crafts and sports.
School itself can be very full on but extremely rewarding at the same time. We are responsible for our own class's one-on-one tuitions and PEMAC lessons. One-on-one tuition gives us the chance to work with those who struggle in Math and literacy. It's good to make the lessons as creative and fun for the students as possible. A few weeks ago, I played a game with my one-on-one students where they were detectives, having to search the whole school for Math evidence bags that had fraction puzzles in them to complete.
At times, things can get a little stressful but you are always bought back down to earth by the great sense of community, whether from a homemade card from a student or a spontaneous kava session under a mango tree
.