Final Days on the Marine Project in Caqalai Fiji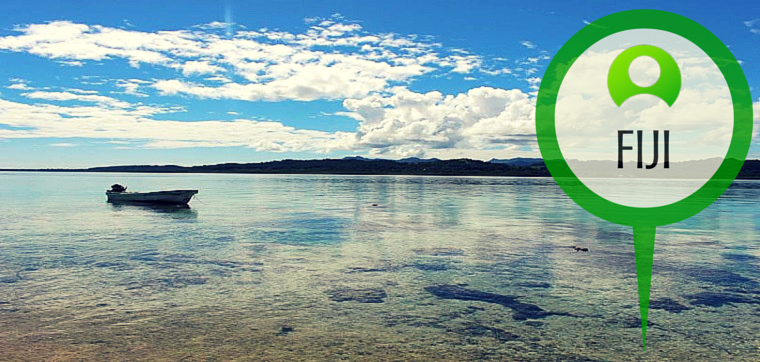 My name is Nellie Gold-Pastor. I am from the USA, 18 years old, and a volunteer here on Caqalai.
I have been volunteering on Caqalai for 6 and a half weeks and about to reach the end of my stay here in a short eight days. For the past nine months I've been travelling, working and volunteering in Asia, Australia and now in Fiji.  Out of all the different things I've gotten up to this year, nothing has blown me away quite like my experience here.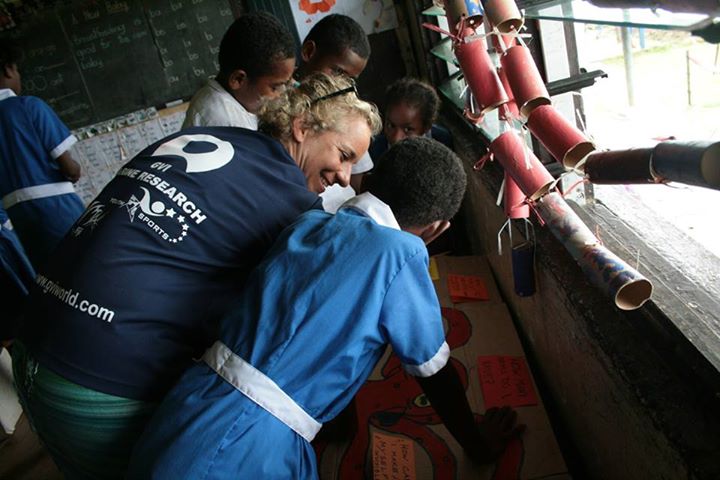 With all the diving, and the acquisition of new skills, what I have found most pleasantly surprising about my time here on the island is the presence of community. Caqalai is an island in the middle of the Pacific. While I do often tell my friends and family that it is a remote island in the middle of the Pacific, this is not exactly true. We are neighbouring a few islands, and are located across from the island of Moturiki. We interact with Moturiki a lot—a large portion of the Caqalai community come from Moturiki and other members often come by for an evening kava session. We also go to Moturiki every Wednesday to help with Moturiki District School (MDS) classes.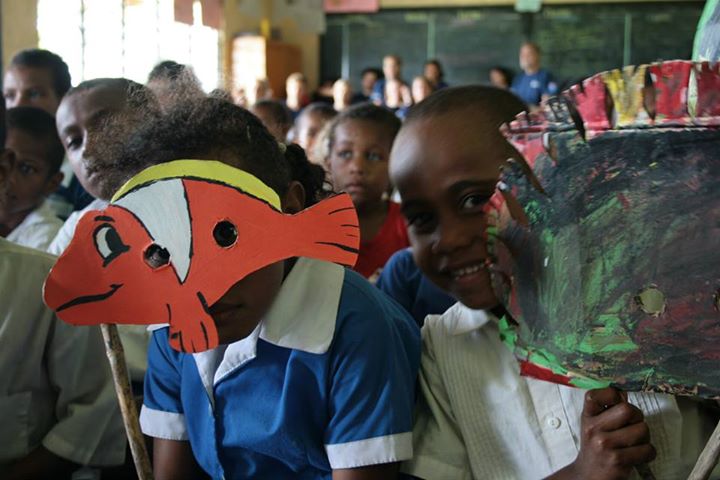 This Wednesday we went to MDS to celebrate Earth Day, which was also their last day of term and the end of GVI's first 14 weeks (a full term) teaching environmental education to classes 1-4.  For the celebration, each class organised a performance led by their GVI volunteers that demonstrated something they had learned over the past term. Class 1 performed a puppet show telling a story of three reef dwellers (a turtle, a clown fish and a grouper) and how pollution affects their habitat. Classes 2 and 3 sang the Coral Song along with actions whilst displaying Coral and Fish Masks they had made the week before out of recycled materials. Class 4 performed a skit demonstrating the effect of human waste on different habitats.  After, there were open workshops of arts and crafts, indoor and outdoor games that the children and their parents could participate in together.
Despite having to listen to the coral song over and over again in preparation, Earth day was one of my favourite days here on the island. Not only was it fun to spend the day at school but it was incredibly rewarding to see how happy our efforts at school made the parents and the entire community. Throughout the day the school grounds were filled with smiling faces of families and the noise of kids laughing and screaming with excitement. As the day ended, all the classes lined up on the rugby field in front of the volunteers and sang a song thanking us for the work we have done with the school. They also sang the Fijian farewell song for the volunteers that are leaving next week which includes me. It was beautiful, sad and really touching, especially noticing the pupil who never listens in class proudly singing in the front row!
Subscribe to our Blog
GVI on Instagram
Sorry:

- Instagram feed not found.
GVI on Facebook