Exploring the Fauna and Flora of Pez Maya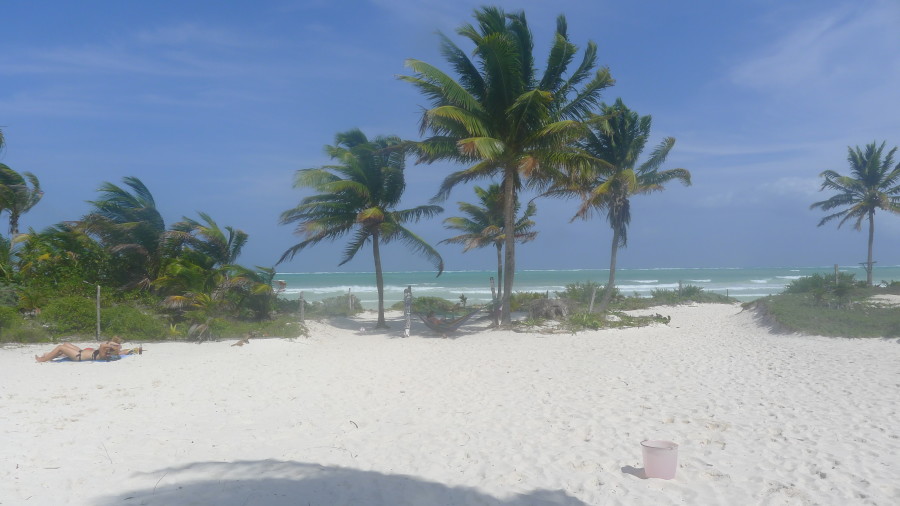 Many of us are approaching the end of our 3 month stint here at the truly unique Pez Maya, after which some of the lucky ones are heading down XTC to go smash their divemasters for a further 3 months and others like myself are heading to wherever home is on Monday and start back at work on Tuesday. I would like to take this opportunity to look back at the highs, of which there are many, and the lows of which there are few!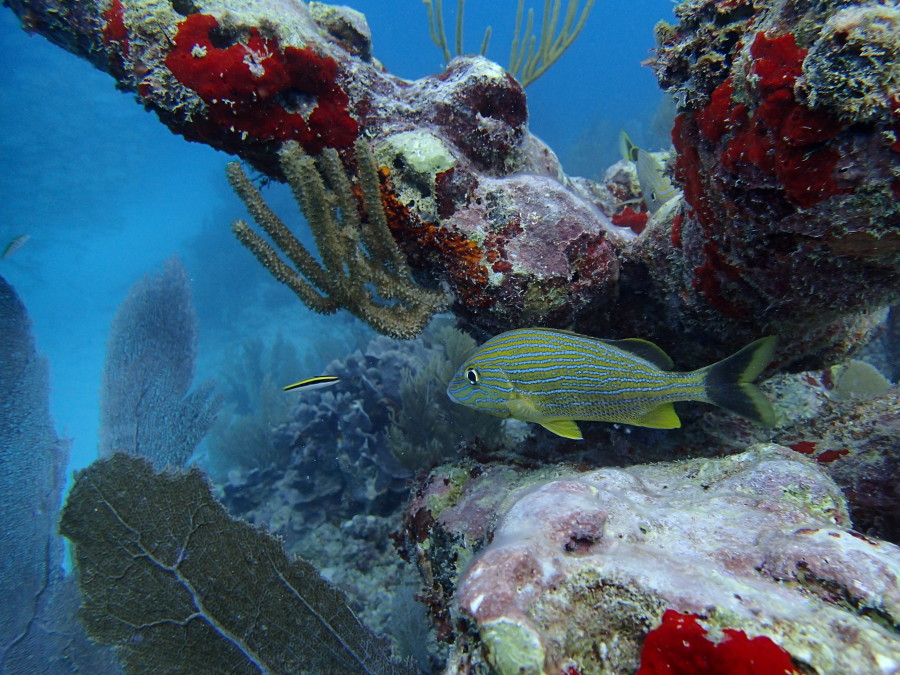 Let's kick off with the stunning fauna and flora we've all had the pleasure of sharing this mind blowing ecosystem with. My personal favorite was the totally serendipitous experience me and the half-Greek/half-Dutch god that is Friso encountered, after completing the 1st Coral monitor of the year down at dive site PJ10. We surfaced after a seriously scientific dive and just as we were bobbing about in the open ocean waiting for a pick up and talking about how crazy the huge spotted scorpionfish that was right next to our transect line, a couple of a large shapes broke the surface about 20 meters behind Friso's golden locks. I was sure it was dolphins but when they didn't surface again I was starting to think maybe was just big wave, until about 4 of them jumped out the water even closer. Friso just looked at me and said get your mask on and then all I saw was his floppy fins, jazzy rainbow weight belt and his frothy wake as we tried to get closer. Next I felt a massive splash next me and saw more just a few meters away, and I looked back underwater to see about 5 huge bottle nose dolphins all within a couple of meters swimming past. The largest male over 2 meters long stuck around for a while, making some serious eye contact and generally checking us out. I felt a little intimidated by his presence but was still such a cool feeling being in their natural environment and seeing their majestic yet playful behavior up close and very personal. Epic!! On the other end of scale there have been so many tiny creatures being spotted on the dives lately such as a couple out of this world Nudibranch, few cheeky banded coral shrimps keeping the benthic communities clean and of course the usual flamingo tongues and bearded fire worms feeding on the local Porites.
We are doing our best to look after all our nautical friends, such as today I saved probably over 100 juvenile fish and crustaceans by Hawaiian slinging (an underwater weapon) a lionfish at the BBC dive site. Led by Zack, the lionfish tamberina, Georgie and Asia also got one each and we brought them back to base to be immediately fileted and deep fried using my mum's age old recipe.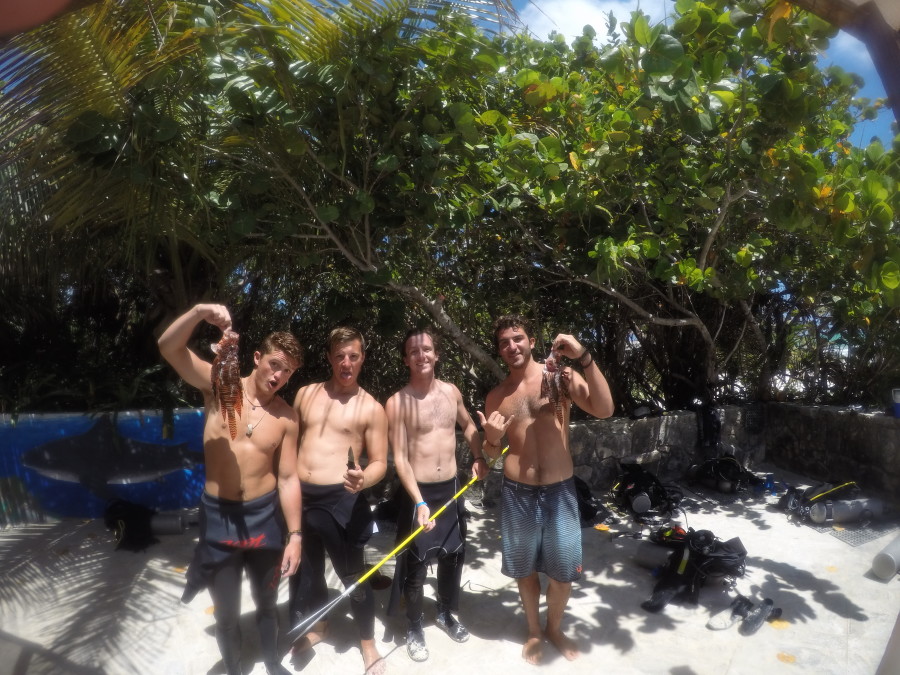 But we don't just take care of and love the ocean here at Pez Maya, oh no. I've particularly immersed myself and thoroughly enjoyed all the wild life knocking around our daily lives, such as the iguanas which have become an integral part of life here on base. Quite often you catch yourself watching two massive ones having an epic Mexican nod off whilst you should be studying coral or fishes. Also the bird watches in the morning have been some of the most enjoyable mornings of my life, watching the sun rise over the ocean at the bridge with Sam's eagle eyes (no pun intended) spotting kingfishers and the infamous spoonbill.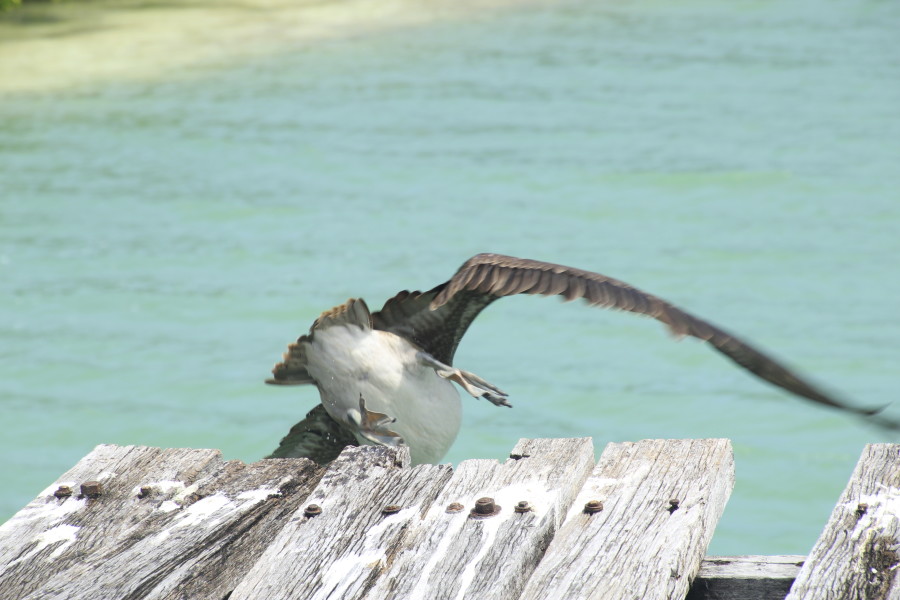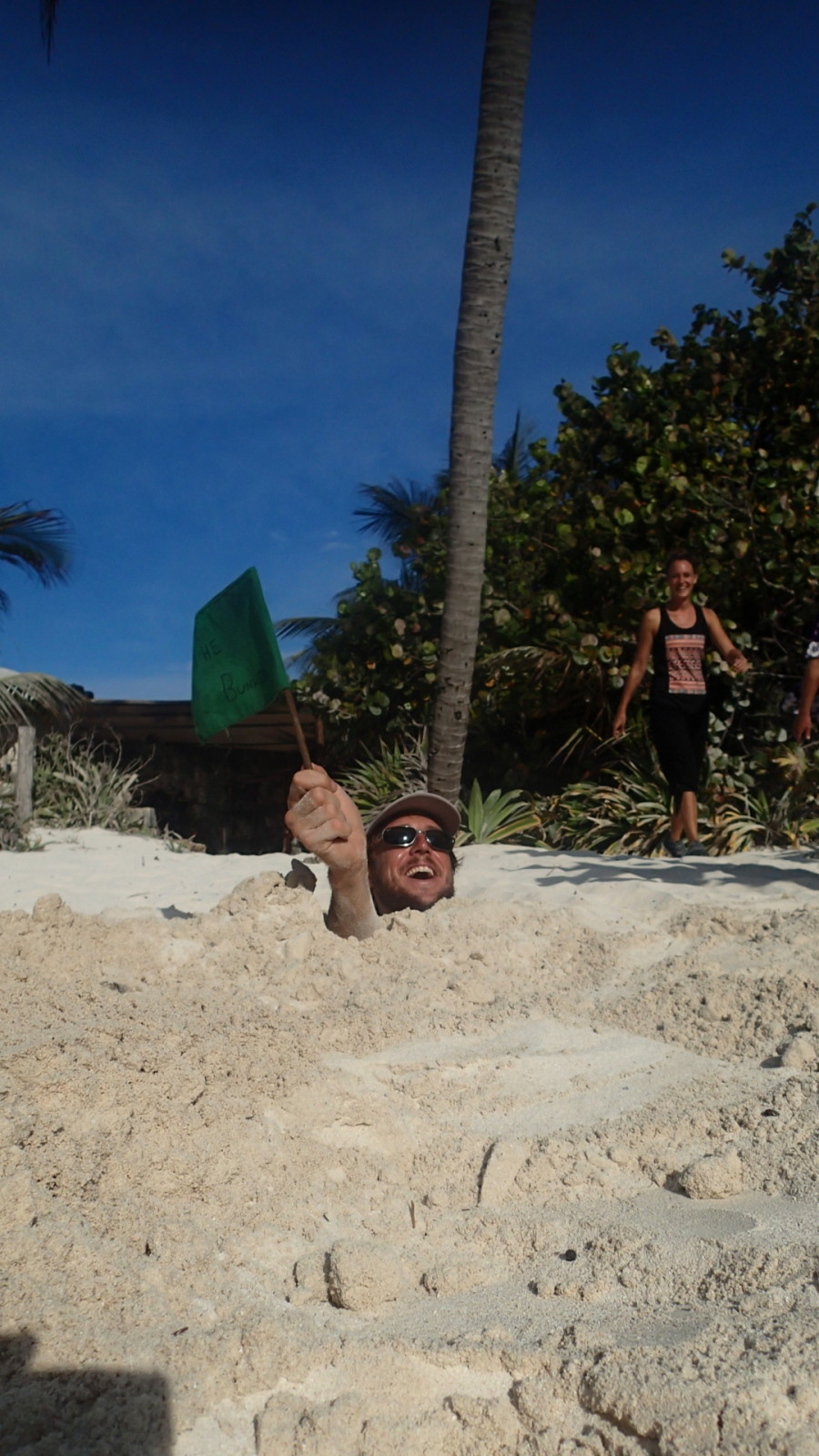 We're not all about the science and wild life here either, just last weekend we embarked on an epic bike ride through the Sian'Kaan reserve jungle where we encountered: killer iguanas, people being buried alive, high speed crashes into bicycle road blocks, some very strange antics at the topes (speed bumps), Brazilians being towed for 15KM using a cape/bedsheet because his peddle fell off, tacos so hot no volunteers were allowed to return to base on Friday because of fire risks and we all finished in true Pez Maya style with cups of warm coke and fanta.  All this was just a mere mosquito bite compared to the cause we were all raising funds for, relief for the horrific cyclone Winston that devastated Fiji, destroying homes, schools, hospitals and sadly many lives was lost or ruined to never be the same again. So a massive thank you to all the staff, volunteers and the kind people that donated that made this whole thing possible. We smashed our target thanks to all the generous offerings from the type of people that make the world go round.
-Ant