Exciting Cheetah Study on Karongwe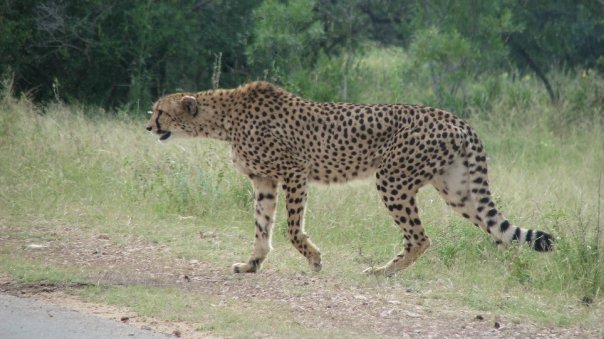 After a long wait our collabourated cheetah (Acinonyx jubatus) energetics study will run again. Dr Michael Scantlebury from Queens University in Belfast will be using our two male cheetah (Acinonyx jubatus) to complete his study on their levels of energy expenditure.
For us this means following the cheetah (Acinonyx jubatus) coalition on foot for the next two weeks for every daylight hour and collecting all samples they leave behind for us…….if you know what I mean! This is an opportunity I have been looking forward to since the day I joined GVI Karongwe almost two years ago. To follow the cheetah (Acinonyx jubatus) on foot for so many days provides a real chance to view their natural behaviour and probably even witness them hunting from the ground.
It's great for everybody on the ground that it's finally come to fruition, for GVI to have contributed to another scientific paper and for Dr Michael Scantlebury to have got the final focus animals required to finish the study.
Alex Morton
Research Assistant
GVI Karongwe
Subscribe to our Blog
GVI on Instagram
Sorry:

- Instagram feed not found.
GVI on Facebook