By Andrea Ezeta
4 years ago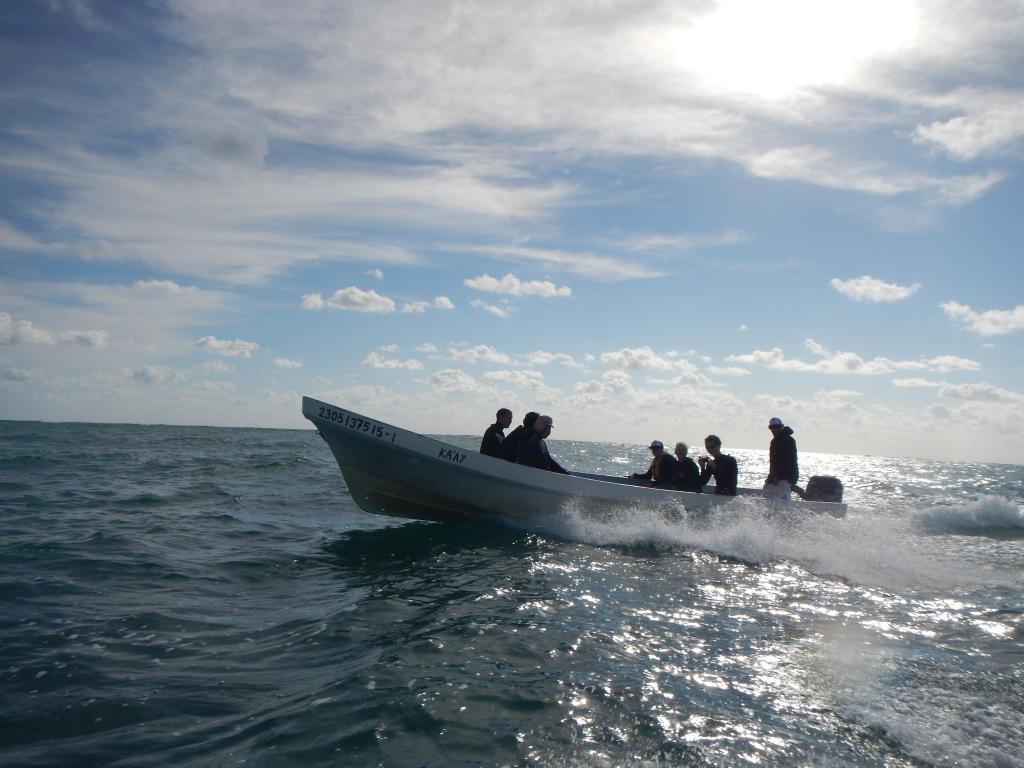 We have a daily job here at Pez Maya that we fondly call the "boatpush". Boat push is as it sound; we have to push the boats into the sea in the mornings and drag them out of it in the afternoons. It sounds easy, and it sometimes is. But there are days, like this Tuesday, that this task turns out to be a little more extreme than usual.
At the end of a normal diving day the people at base are waiting around for 5 O'clock when a loud "Boatpush" is cried from the office. Everybody runs to the beach and jumps into the water where tow lines are made so the captain of the boat knows where to drive their vessel so it is correctly parked in the sand. This doesn't sound difficult at all. But this wasn't a normal day. This day the sky was falling.
Personally I had never seen a storm like this. Rain was dropping pretty hard and strong thunder was heard in the distance. This was an early warning for us that the boats were coming even though they had just left the shore. It was bad timing. So we ran toward the seaside and what we saw was amazing…
So we ran towards the seaside and what we saw was amazing…. Massive waves were hitting the shore that was hardly visible from pelting rain and mist. The rain increased, the drops came down like little spears hitting our body. I have to say, it was painfully funny. So there we were, trying to find the boats while we were fighting with the waves at the same time that we were trying to take cover from the rain. I really don't know how long we stand there but it felt like a really long time. Then the first boat appear through the mist.
The captain, with lots of skills, managed to place the boat between the two lines. We ran to help the divers push it into shore, but it was really heavy so we had to leave it in the shoreline and run back to the sea to get the other one. This time the captain of that vessel wasn't able to put it in the right position so we had to pull it back to its site.
I don't know how but after a few minutes we were able to put the two boats back in shore, I think it was the thunders that we heard at the distance that compelled us to do it as quickly as possible. This is the most extreme boat push I have ever had and I think it has been the most exciting one!!!