Easter Egg-painting en Français
By Marion Lacueille
2 years ago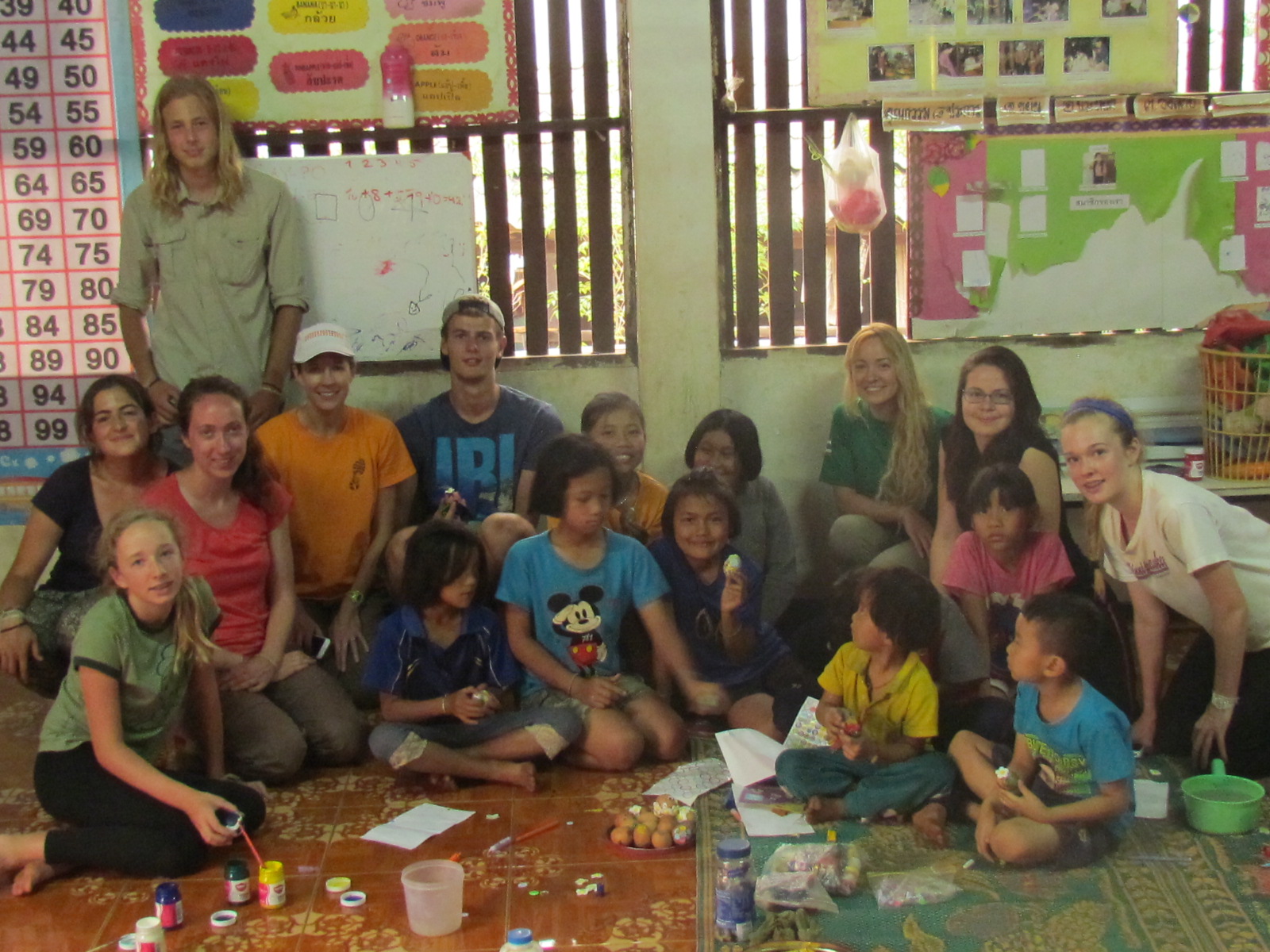 We had some fantastic moments with the village's kids today.  To celebrate Easter, we did egg-painting as an activity. We brought eggs, painting, stickers, markers, glue and much more to the nursery, where a dozen children were waiting for us. We put all the stuff on the floor, and let's go! We showed them what to do with the eggs, and the kids understood very fast. They were so enthusiastic to decorate them.  All their faces were covered with smiles. Some of the kids were concentrating very hard and they did a very good job! The younger ones painted with fingers, or mixed all the colors … more messy, but great too. Volunteers and staff painted eggs too, it was a lot of fun for everybody, lots of laughing. And best of all for the kids: candies! Everybody left the nursery with their beautiful eggs and a smile. And for the adults, time to clean.
Nous avons passé de fantastiques moments avec les enfants du village aujourd'hui. Pour célébrer Pâques, nous avons organisé une activité de décoration d'œufs. Nous avons apporté des œufs durs, de la peinture, des autocollants, des feutres, de la colle et bien plus à  la garderie, où une dizaine d'enfants nous attendait. Nous avons posé tout le matériel par terre et c'est parti ! Nous avons montré aux enfants quoi faire avec les œufs, et ils ont très vite compris. Ils étaient très enthousiastes à l'idée de les décorer. Tous leur visages affichaient un sourire. Certains étaient très concentrés et ont fait un très joli travail. Les plus jeunes utilisaient les doigts ou mélangeaient toutes les couleurs … Plus salissant, mais tout aussi joli. Les volontaires et le staff ont aussi peint leurs œufs, c'était amusant pour tout le monde, beaucoup de rires dans la salle. Et le meilleur pour tous les enfants : les bonbons ! Tous ont quitté la garderie avec leurs jolis œufs et un sourire. Et pour les adultes, c'est l'heure de tout nettoyer.
GVI on Instagram
Sorry:

- Instagram feed not found.