Hey, this is Lovisa speaking.
These past weeks I've introduced a tiny but interesting project.
An hour each morning from Monday to Thursday, I sit down with the kids from the Streets home and teach them how to draw.
Some days we do shadow techniques, other days tutorials, etc, etc.
The kids are really enjoying it and I can already tell how much they've improved.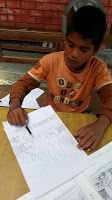 Shreeram using his newly
learnt skills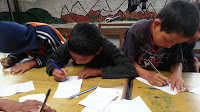 The kids hard at work
We've also tried different styles of portraits – realistic and cartoon.
They still struggle a bit with creating a picture from their minds, therefore they usually use a picture as a source of inspiration, but that's fine!
They're doing a great job and always try their best and when they get stuck I'm always there to help .
; )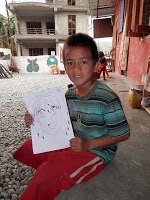 Bijay displaying his artwork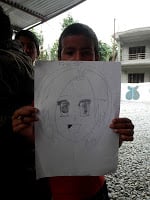 Pawan proud of his new piece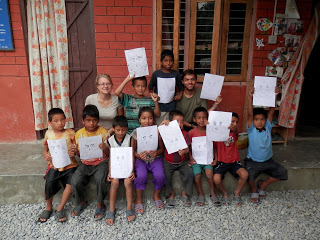 Volunteers Lovisa and Hunter with the kids and their
wonderful handy work
Subscribe to our Blog
GVI on Instagram
Sorry:

- Instagram feed not found.
GVI on Facebook