We were asked by Father Anthony if we would be willing to host a Spelling Bee for the children at the Don Bosco home. Naturally we agreed to organise the event, although at the time of agreement we weren't sure what was needed. With our volunteer John taking the lead for the event we went home to find out what a spelling bee actually entails. Upon discovering what it actually was, we decided to add a little twist and liven up the event so that the boys would enjoy the event more. Naturally coming in with our own ideas was not enough as the Father also had his ideas, which he thought we should incorporate them. So with a mix of GVI and Don Bosco brainstorming we came up with two different rounds for this event.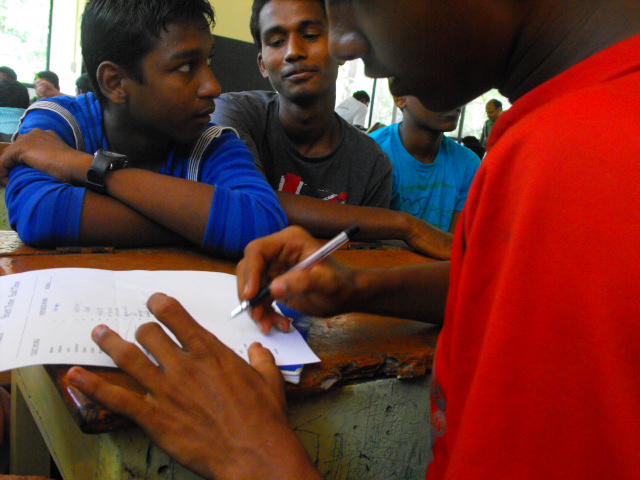 With the help of a few South African volunteers who were temporarily staying at Don Bosco we divided the group into four teams of six boys each. Round one was called opposites, where with the girls help, the boys had to correctly identify the opposites and as a group come up with the correct spelling. Although the boys had covered all the words in previous lessons they still struggled, especially when we took away their text books. However with the help of the girls they made it through with very high marks.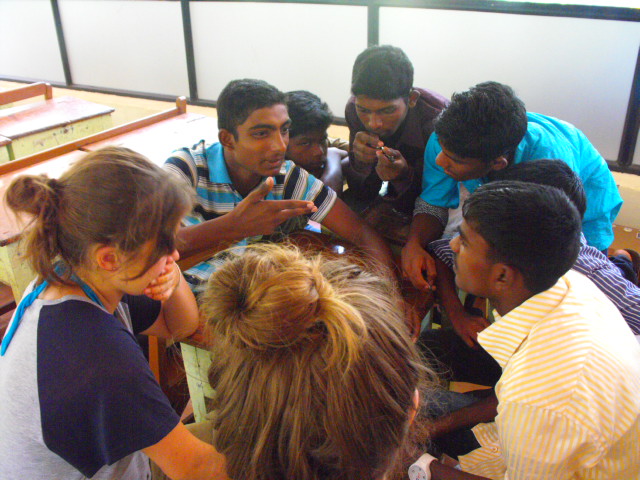 The second round was highly entertaining for both the participants and the spectators. This round was based on charades. John had prepared a list of twenty six words, one for each letter of the alphabet, and the South African girls had to act out each word for the boys, who then had to write down each one correctly. With great amusement and lots of creative thinking all the teams managed to get the correct answers, and even the correct spellings!! The problem with this is that all four teams got twenty six out of twenty six. With the combination of the two rounds the winning team, Thriller Boys, came out on top and won the first prize. All in all it was a wonderful day with lots of smiles and at least a small bit of learning in with all the fun. It is definitely something we would consider doing again in the future…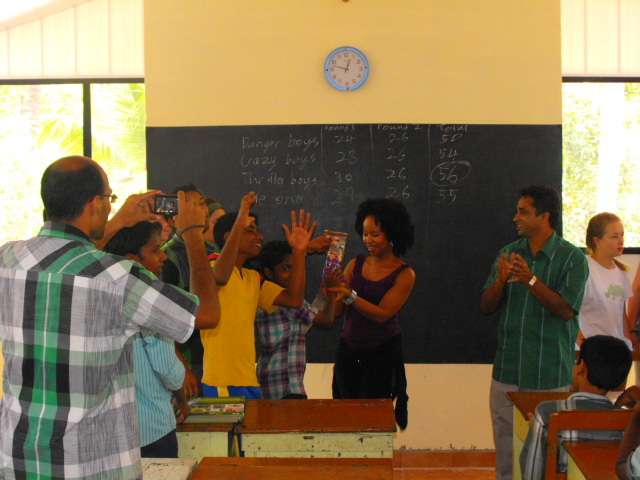 Subscribe to our Blog
GVI on Instagram
Sorry:

- Instagram feed not found.
GVI on Facebook