Dinosaurs in Standard 3 !!!
It is always interesting time when doing creative arts. The children get very excited about drawing and colouring so it always takes a few minutes to calm them down once they see the pencil box come into the classroom.
Then you have to help them get their imaginations going , which is hard for these children as it has only been in the last 8 months they have had story books to read, with stories from adventure lands that they had never heard like I had growing up. So I found by reading a story first it helped them
 a lot, plus a few pictures on the board.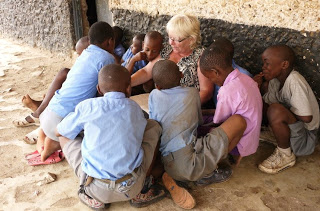 Volunteer Lesley Reading to a group of Standard 3 Students
Over the last couple of days, standard 3 at Olives have been reading a story about dinosaurs, looking at pictures and imagining what they looked liked.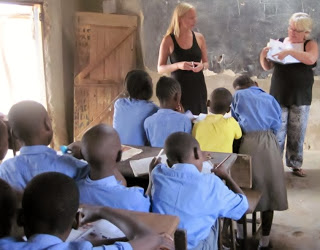 Learning about dinosaurs.. 
Today in Creative Arts, all the students drew their own dinosaurs.

 

Some depict species they had seen, others are perhaps yet to be discovered!
Here is a small selection: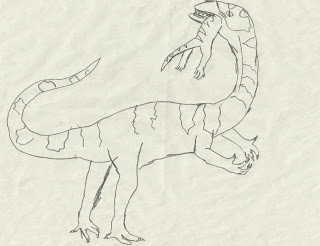 Carnivore
 
Blue Guy
New Species
By Lesley Drum
Subscribe to our Blog
GVI on Instagram
Sorry:

- Instagram feed not found.
GVI on Facebook