Danica's Internship-part one
By Danica Green
3 years ago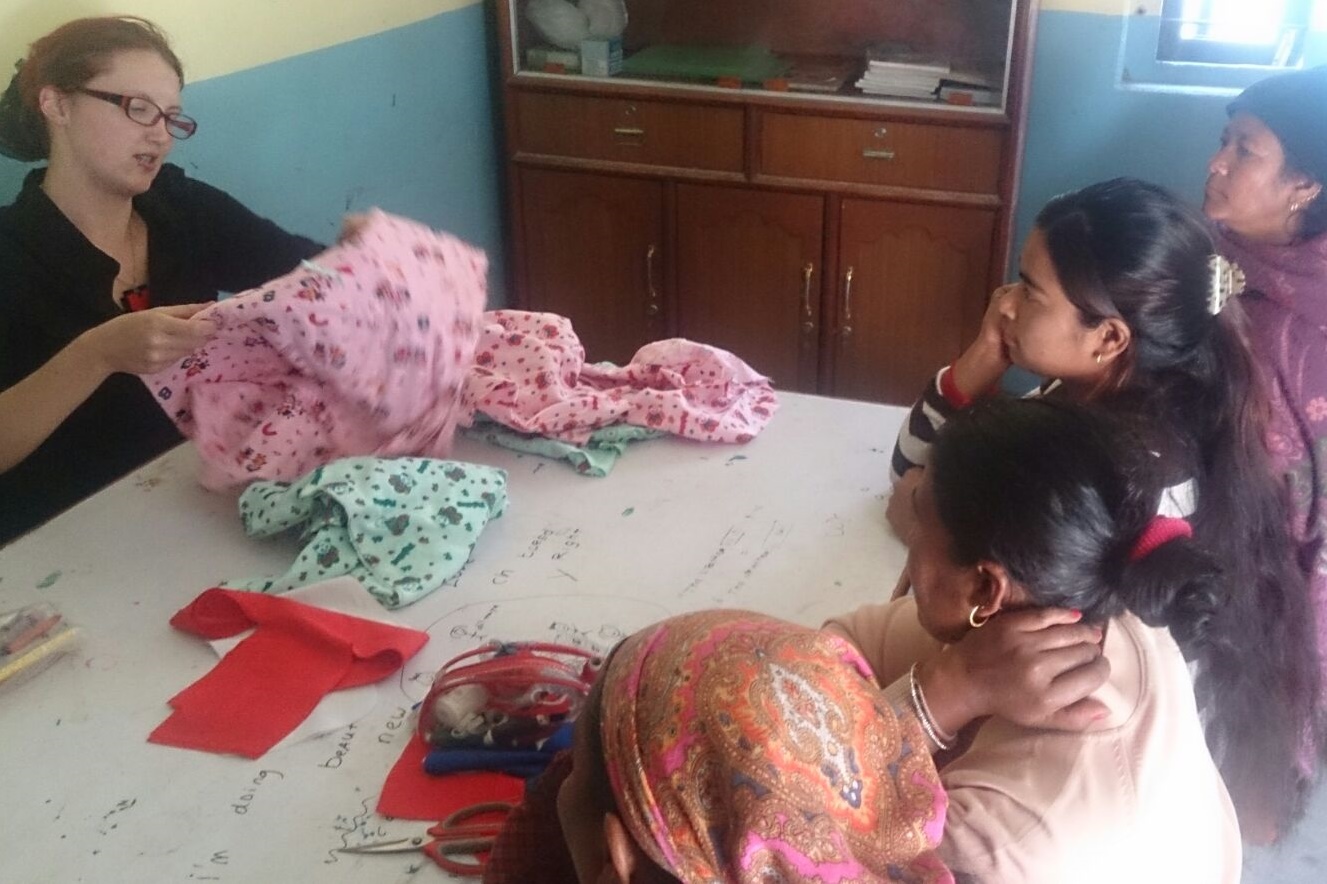 I first came to GVI Nepal in November of 2015 to spend four weeks working on the Childcare project. It was my first time travelling abroad alone and my first experience working with a large-scale charity but the atmosphere of the projects and the attitude of the other volunteers let me settle in almost immediately. I loved working with the children, being a teacher and a friend, and I was fortunate enough to be able to try my hand at a couple of the other projects as well. Pokhara is beautiful, the people are so friendly and there are plenty of opportunities to indulge in activities outside of your work (I recommend paragliding!) The day before I was due to fly home I lay on my bed and thought "I just don't want to leave yet," so as soon as I arrived back in England I booked onto the internship programme and returned to Nepal in January.
I will be writing a total of five blog posts during my time here, one for every month my internship lasts, so that anyone who is interested in the experience can see how the internship will progress and what they can hope to gain from it.
I have currently been interning at GVI Nepal for just over four weeks and so far the experience has been amazing. I am able to try my hand at every project and given the freedom to arrange a number of activities and workshops.
On the first week I returned to Childcare and it was wonderful to see all the children again. I then moved on to Healthcare, mainly working at Sewa Kendra, a centre for adults with intellectual disabilities. I have also begun a weekly sewing workshop along with various health presentations under the Women's Empowerment project and done a fair bit of painting with Construction, both at a local school and a centre which cares for stray animals in Nepal. Finally, I have done a bit of work with Girl's Leadership, teaching a small group of local girls about their rights as women, building confidence and learning new skills. I have a lot of ideas for new topics to introduce and I am excited to become more involved with that particular project.
As for the internship-specific work, my internship co-ordinator has taken me through a couple of presentations regarding volunteer management, health and safety and how to maximise my potential should I ever become a staff member at GVI. While I do have previous training as a supervisor from my job back home, I found that there was a lot of new information to be gained. I have also completed the first of several assignments and I am looking forward to the feedback I will receive on it as there are frequent opportunities to discuss my progress and work on any areas in which I need to improve. The presentations are nicely spaced, you will not be overloaded with too much information at once, and you are never rushed to complete your assignments. I have yet to feel any stress with the training part of the programme and lot of it has taken place over a coffee at the local cafe.
There is a great network of support here in Nepal, among volunteers, interns and staff. If I ever feel a little lost or stuck, the staff members are always there to guide me while still allowing me the freedom to make my own choices regarding how to proceed.
As for what lies ahead for the rest of my time here, when I write my second blog post in a few weeks I will have viewed another internship presentation and begun the process of organising the first of my two team-leading days, as well as writing up my second assignment. I am also looking forward to spending some time on the Teaching project, the only one I have yet to work on. Look out for part two, coming in early March!