By Katharina Lehner
2 years ago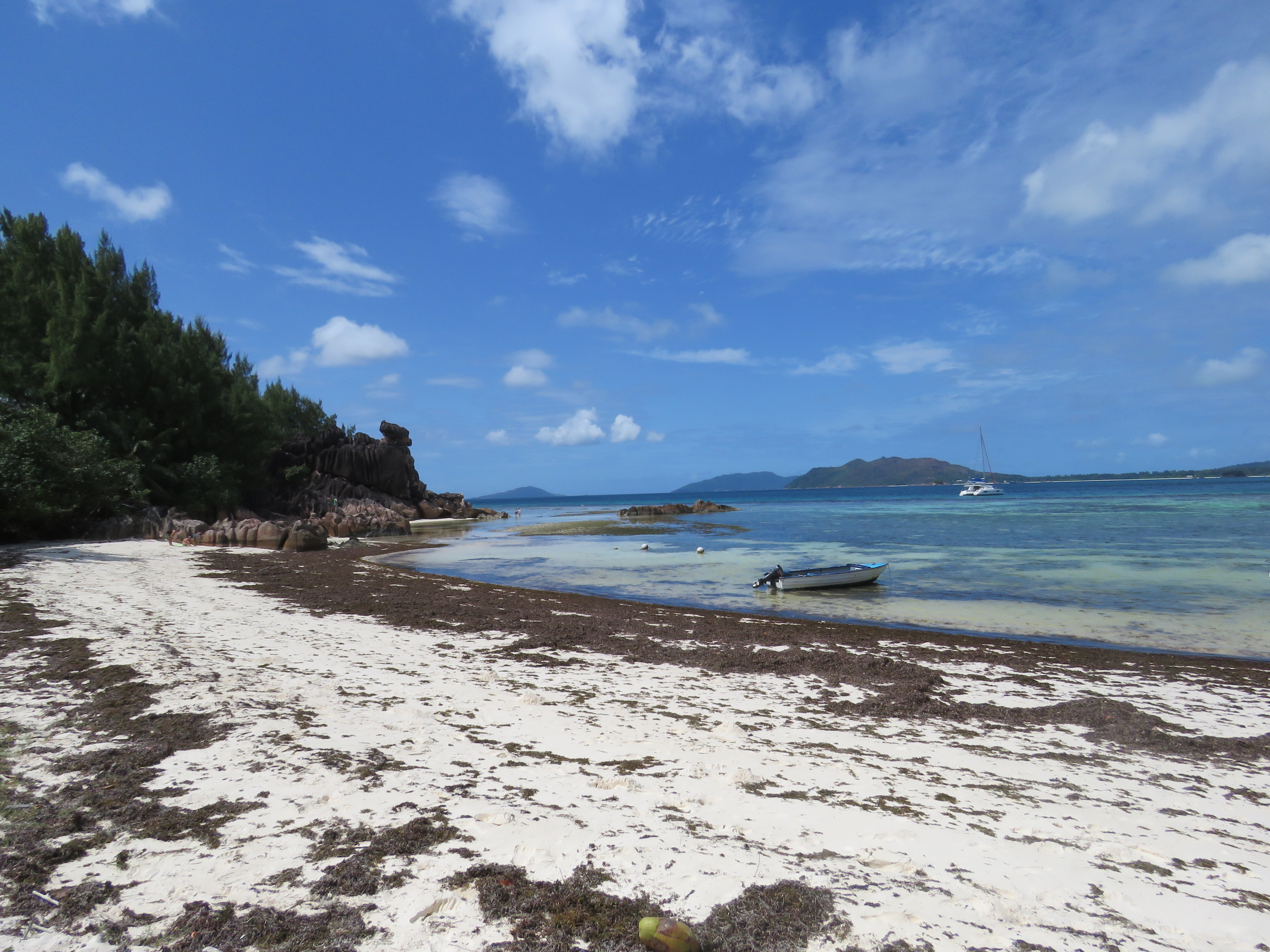 With 21 years I have felt like it`s about time to leave Europe and see something completely different. After taking my first long distance flight (witch was amazing btw! So many movies, comfortable seats and quite good food), I ended up at Curious Island. I really love it so far! It`s so different to the life I am used to back in Austria. I guess there aren`t that many people who can say about themselves that they are living directly on the beach and are calling Obama the tortoise their neighbour.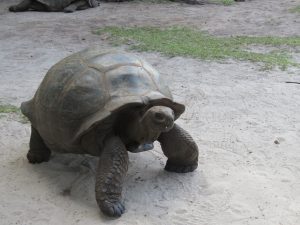 Yesterday was the first time we went to the ranger's station where most of the tortoises live. To get there we had to take a short hike through some small mangroves forests really close to the beach and up and down some rocky hills with an amazing view. Thankfully it is monsoon season right now and therefore quite windy which makes the hike really enjoyable.
When we arrived at the station all of us were silently watching the tortoises laying around sleeping or eating. It is quite breathtaking to see so many of them at one place for the first time. I guess none of us will forget this moment. After that we spread out to find some of the tortoises they weren`t able to find yet. They have all their own ID-number on their shell so you can be sure which one they are. Some numbers might need to get refreshed which is a really special feeling to mark these animals. The ones remaining to be found still have to get measured and get a little microchip. This task is actually not as easy as it might sound like. They have been searching and measuring them since last April so it is quiet hard to find the last ones that remaining. But it is even more fun and relief when you finally find one. Also the measuring takes some skill as some might not just sit there and wait for you to finish but instead try to get away from you which might be a bit of problem as they are really strong and it is hard to hold them back.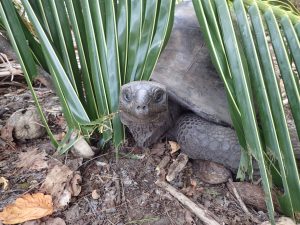 I am convinced that I will be leaving this Island in four weeks with a lot more experiences and special moments like this. One of these is waiting for me tomorrow morning when there is Lemonshark catching on the Schedule. I am so excited how it will go and what exactly I am going to do. It is not every day that one is trying to catch a shark. Something I am really looking forward to being able to tell my future grandchildren!