Curieuse Island is just different.
By Lasse Jensen
2 years ago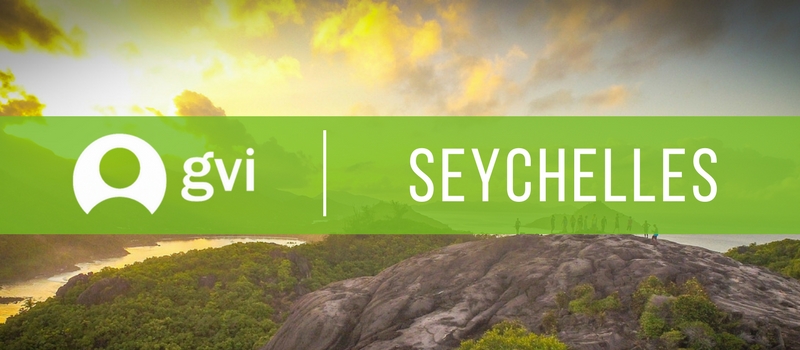 My name is Lasse Jensen from Denmark, and I've been travelling for almost 5 months. I've been though a lot of different volunteer projects in Africa like Zimbabwe lion/horse project, Namibia rescue centre in Na"ku"se, South Africa in Gansbaai for The great white shark project. In my travels I've seen the big five up close, and rescued land animals along my way. But there is nothing that can top the underwater world, it is a mind blowing experience, and on Curieuse Island you have the opportunity to get that experience. In my experience you get the feeling that you really get into the animals way of life, and why they do as they do, and it's your day job. Here they try to mix your week, so it's never the same. With this Curieuse project they have both land and underwater work for you every day, and in the spare time you can just hit the beautiful beaches around the Island. As a volunteer the group you work with is important of course, with a mix of people and great staff members they have so much to offer.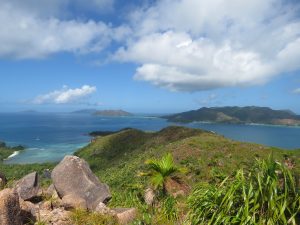 In my other projects, it's more like living in a small bubble, where there are 3 meals a day, and your work for the day, I've been amazed by all the projects I've been on, because the memories for each place is incredible. Here on Curieuse Island you still have the 3 meals a day, but you are more working as a team because you have to cook the meals as groups, duties, chores, and cleaning the toilets, all that sounded to me a lot like something I didn't want to do, but before you know it you come so close to the other volunteers that it becomes a normal regular thing. And the dorms you sleep in is like I've been in on the other projects but with a little twist, because sometimes you wake up and the first view that you have may be a tortoise and you always have the view of the crystal blue water.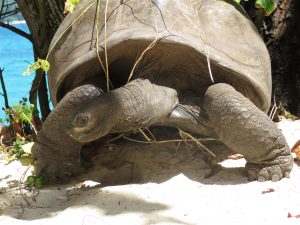 I can recommend all the projects I've been in, but Curieuse Island definitely a place that took my breath away.