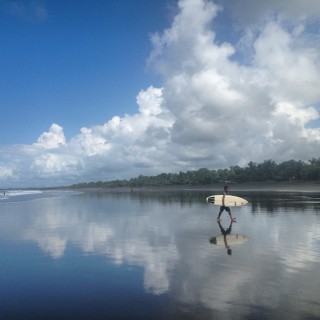 Last Sunday we organized the second annual Body board competition with the kids from Cocal.
It was such an amazing experience because we got to see our regular students doing the thing they love the most that is surfing and body boarding, it was great seeing them in a different context. We also had the opportunity to spend time with their families at the beach, relaxing and having local food.
At the end they all won prices because more than a competition we just wanted it to be a social event kids look forward to, trying to keep their minds on sports and being part of the communities to keep them away from drugs and other hostile aspects of the community they live in.
It turned out perfect thanks to the volunteers, the staff members and all the sponsors who made this possible. It was a perfect Sunday!
Maria Sotres