Corals and Career Building
By - JD Reinbott
9 months ago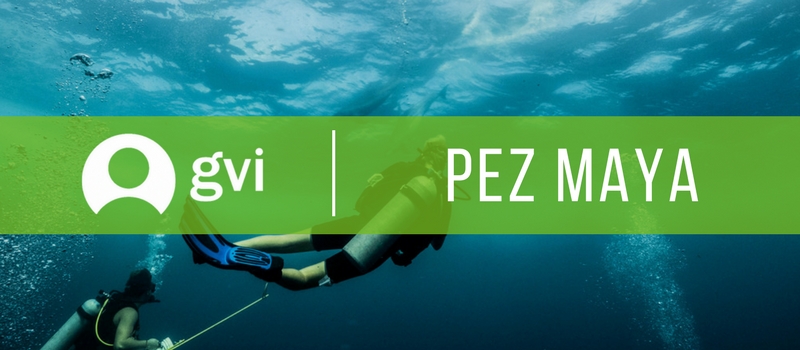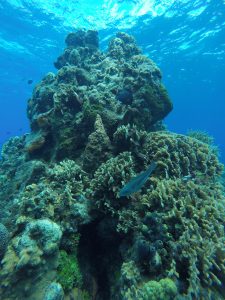 As an intern who specialises in coral here at Pez Maya I have had plenty of time to learn how to recognise and identify the numerous species of such that can be found on the Mesoamerican Barrier Reef. The various types of computer and hands-on training that we receive as interns allow us to learn rather quickly. We are soon able to apply our knowledge in the field while collecting data that is used for long term scientific and conservation purposes. Even when I get off base on the weekends I still find myself using this training despite the fact that it is not necessarily required for these "days off". I recently had the chance to go diving on some of the amazing reefs found off the coast of Cozumel  and spent the majority of my dives taking mental notes of the scientific names of each coral as I swam past them.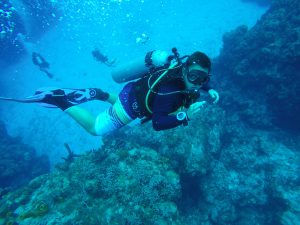 While some may find this boring and wonder why I wasn´t focused on other things like macrofauna (turtles, rays, etc.) I know I came up from my safety stop with a big smile on my face knowing that my time at Pez Maya had helped me learn more than I ever thought possible. I am an upcoming senior marine biology major at the University of New England in Biddeford, Maine and hope to pursue a career in coral reef conservation. For those of you who don´t know, Maine has little to no reefs off of its´ coast so doing any type of monitoring is relatively hard if not impossible. While I have taken a few courses that have helped me learn more about the biology of coral reef communities I wanted something that would give me a taste of my future career in conservation. Last year I started looking for internships that would allow me to do so and stumbled upon the Short Term Mexico Marine Conservation Internship with GVI. Shortly after reading about everything, ranging from the bucket showers to the beach huts we live in, I knew that this program was the one for me and signed up almost immediately. I am extremely thankful to have been able to take part in this program and am currently wishing I had signed up for a longer stay but know that I will continue to learn even more over the month that I have left. And who knows, maybe one day I will end up back at Pez Maya!!!
Subscribe to our Blog
GVI on Instagram
Sorry:

- Instagram feed not found.
GVI on Facebook