Come with me to the Vallee de Mai…
By Tobi Schorgenofer
2 years ago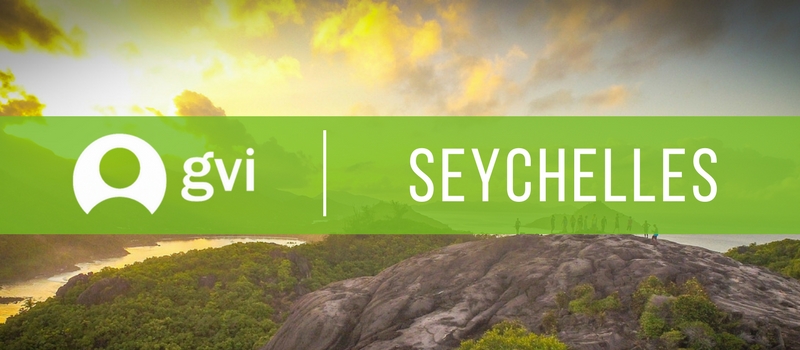 Like most days, we started our morning with a delicious breakfast which always give us enough strength for whatever may come…at least till lunchtime. Our Trustworthy boat, called Dexter took us to Praslin, the Island on which the Vallée De Mai National park has its home.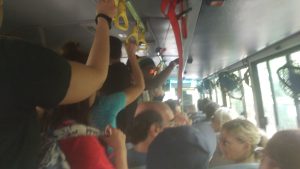 In an overcrowded bus, which is always the case if you are a group with 10 people, and fifteen typical bumpy minutes later we arrived at the bus station just in front the entrance of Vallée De Mai. Surrounded by these well-known green trees it almost looks like the first steps into Jurassic park itself! We were greeted by Megan. She`s doing an internship here with SIF (Seychelles Island Foundation). Her main goal is to help with rejuvenating the Coco de Mer Plant. We were able to have her as our own personal guide in Vallée De Mai. Vallée De Mai is an UNESCO World Heritage site since 1983 and so recognizing its outstanding value. Six years later the SIF took over the stewardship of Vallée De Mai.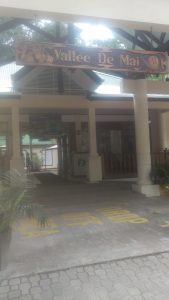 The Goal of SIF is to protect and manage this Forest, to build perfect opportunities for research, education and tourism. We walked down this very special pathway through the jungle, always finding something new in this Coco de Mer Forest. The Coco de Mer are a lot taller here than over on "our" Island. While we had the help of ladders they only use ropes to find their way to the top for taking the necessary measurements!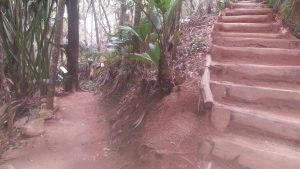 At some point Megan said her goodbyes and left us. We finished our little hike trying to spot all the different geckos, birds or fruits. Back at the start we relaxed a little bit at the café (which serves an awesome banana milkshake by the way) and waited for our bus which should be here in 50 Seychelles minutes (+/- 10 Minutes ).
On our way back to Dexter and Curieuse I thought a lot about these so very important protected areas and how everyone can and should deliver his part to preserve these last beauties on earth. Research, spreading awareness, donating or even help GVI on one of their many, many projects around the world….I guess it doesn't matter.
I'm Tobi from Switzerland. Thanks for joining me on this Short Journey.