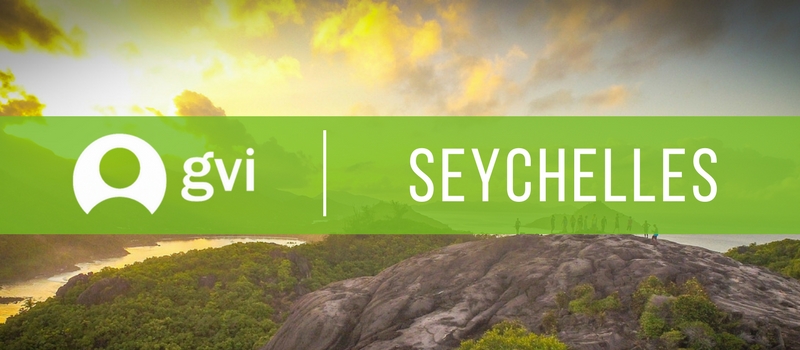 Imagine you have spent a week that borders on eternity toiling in some of the most arduous conditions known to man. Now imagine you are diving two times a day in a tropical paradise, in beautiful clear waters. Either way a trip to a secluded natural waterfall sounds just as good. That is why the other volunteers and I decided to kill a Saturday afternoon by doing just that. The waterfall is an hour's walk from base but is only a quick 5 minute bus from Port Launay.
There is a bus stop a minute's walk from a church overlooking the beach which marks the start of the trail to the waterfall. The stroll up to the waterfall is through a small housing area, but there are no signs to show you the way. A new arrival would have had a great deal of luck to stumble upon it. Once through a gate you are immediately met with the sound of crashing water, which makes everyone break into a light jog. The path winds its way through the jungle and runs along the stream that flows from the waterfall.
Once in sight the waterfall is a beautiful scene. Water does not crash straight into the pool below but instead runs down a rugged slope. The pool below is flanked by jutting rock formations that hold back the jungle and provide a perfect place for the local kids to jump off. For this reason the waterfall is never unoccupied. Kids constantly challenge each other to jump from increasingly higher rocks in increasing more acrobatic ways. The water is deep and refreshingly cold in most places, which is invigorating in contrast to the warm humid air. Most of us chose to recline in the shallows of the shore although braver people can try to sit under the crashing water and experience a unique massage.
After a couple of hours of fun as the sun begins to set and the water turns from refreshing to cold, we decide to call it a successful day and head off home. After a walk that always seems to grow we settle down for a warm meal and its lights out by ten.