Celebrating the end of the year: Tico Style
Last week we were invited to partake in a very exciting event in Quepos. The Maria Luisa school in Boca Vieja, a community where we teach English, had invited a group, Banda de Conciertos de Puntarenas, to perform for the school as an end of the school year celebration. We had no idea what to expect as we carried hundreds of chairs from the school to a communal field while students, families, and members of the community alike piled into the covered arena. What we expected to be a normal school assembly turned into fits of laughter and screams of terror as the group acted out different short stories, danced to Michael Jackson´s Thriller, and acrobats swung from ´telas´ about 6 metres in the air!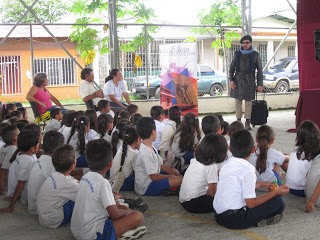 Being able to take part in typical customs is such an exciting and crucial part of experiencing life abroad, but we never expected to have such an amazing time with this one!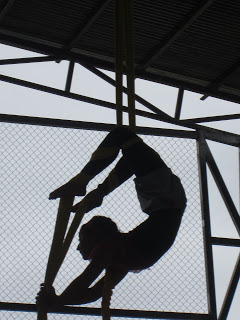 Subscribe to our Blog
GVI on Instagram
Sorry:

- Instagram feed not found.
GVI on Facebook