Celebrating day and night-Happy Shivarati!
Mahashivratri is a Hindu festival dedicated to Shiva, who destroys the universe, one of the deities of the Hindu Trinity.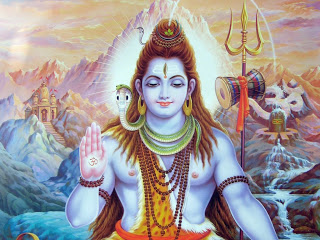 Nepal was celebrating all day and all night that comes just before the new moon. Each moon is dedicated to Shiva, but Mahashivrati is especially important because it is the night when he danced the 'Tanday', his cosmic dance. It also celebrates the wedding of Shiva and Sati, the mother divine.
The night represents evil, injustice, ignorance, sin, violence and misfortune. Tradition says the Shiva, like his symbol the new moon, appeared in order to save the world from darkness and ignorance, before the world enters complete darkness.
Devotees of Shiva fast during Mahashivratri and stay up all night at Pashupatinath.  They only break their fast the next morning and eat the special offering foods with are fruits of the season, root vegetables and coconuts.
Young girls fast and worship Shiva so that he may bless them with good husbands. They sing devotional songs in praise of the lord, and holy texts are chanted throughout the night.
The pandits in the temples perform religious worship according to the scriptures four times during the night.  At Pashupatinath, Shiva linga – is worshipped by devotees at the temple and perform ritual bathing of the Shiva linga. It is bathed with milk, water and honey and then anointed with sandalwood paste and decorated with flowers and garlands.
It is said that the legend surrounding the festival Mahashivrati says that Lubdhaka, a poor tribal man and a devotee of Shiva, once went into the deep forests to collect firewood. At nigh fall he became lost and could not find his way home. In the darkness, Lubdhaka climbed a tree and sought safety and shelter in its branches until dawn. All night, he could hear the growls of tigers and wild animals, and was too frightened to leave the tree. In order to keep himself awake, he plucked one leaf at a time from the tree and then dropped it, while chanting the name of Shiva.
By sunrise, he had dropped thousands of leaves onto a Shiva lingam, which he had not seen in the darkness. Lubhaka's all-night worship pleased Shiva.  By the grace of Shiva the tigers and wild animals went away and Lubdhaka not only survived but was rewarded with 'divine bliss'.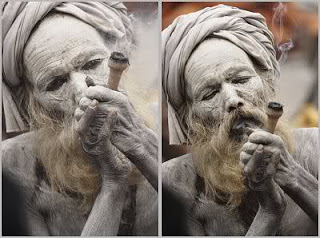 Subscribe to our Blog
GVI on Instagram
Sorry:

- Instagram feed not found.
GVI on Facebook