Plant a seed, watch it grow
By Carissa Donahoo
3 years ago

Plant a seed, watch it grow. This is the metaphor that I always keep in the back of my mind.
In just about three weeks, my life has already been impacted greatly by the programs that GVI has offered me as a Social Intern in Playa Del Carmen, Mexico; I cannot believe that I only have seven weeks left.  I am doing this internship for school, which has posed to be difficult at times, but in the end has been so worth it.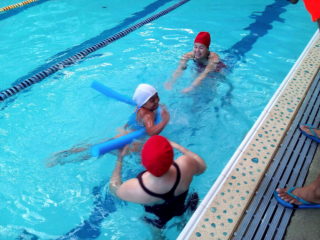 As a short-term intern with GVI, I am responsible for developing two projects throughout my time here.  When I was first given this task, I was frightened that I would either choose something that was too big for me to complete in just ten weeks, or that I would not be able to figure out projects to do. Due to my fear, I went straight to my new friends from all corners of the world, and asked what they thought I should do.  One of them suggested a garden for the house that the volunteers live in, and although I am not a gardener and am notorious amongst my family for killing even bamboo (the plant that is practically impossible to kill), I thought it could be an incredible idea.
After talking with my on-site supervisor about the idea, it has blossomed into a full grown project that I am beginning to pursue.  Rather than just doing a garden for the house, this mission has become this as well as a community development project for Invasores, one of the three programs that I go to weekly – Invasores works with children of a squatter community who have little to no steady income (check out the GVI Mexico Childcare Project on their website to find out more information on the other programs that I go to).  This is the program that I felt I had connected the most with in the first few weeks, and is much different from anything that I have done before.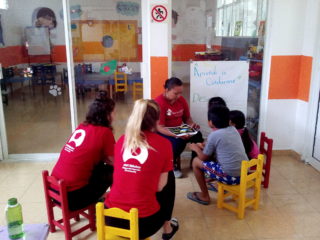 After my first day at Invasores one of the boys told me that he skipped breakfast that morning and was waiting for lunch. This inspired me to create a community garden.  However, this project is going to take more planning than it may seem like.  I am beginning with household questionnaires, asking about how they feel about this idea, suggestions for what specific fruits and vegetables they would like, and what else they feel GVI could provide to their community for future interns and volunteers to use.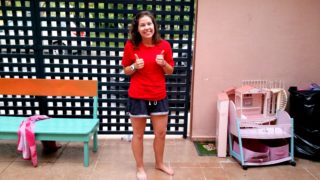 Every day, I am reminded of the GVI motto, "you are the difference." Never before have I felt like I can make as much as a difference as I know I can make by the end of this internship, from the staff and volunteers that I live with, to the teachers and students that I live for.  The last three weeks have flown by, but I cannot wait to see what the next seven bring for me.