Bradley's week working with children
By Sophie Lemberger
3 years ago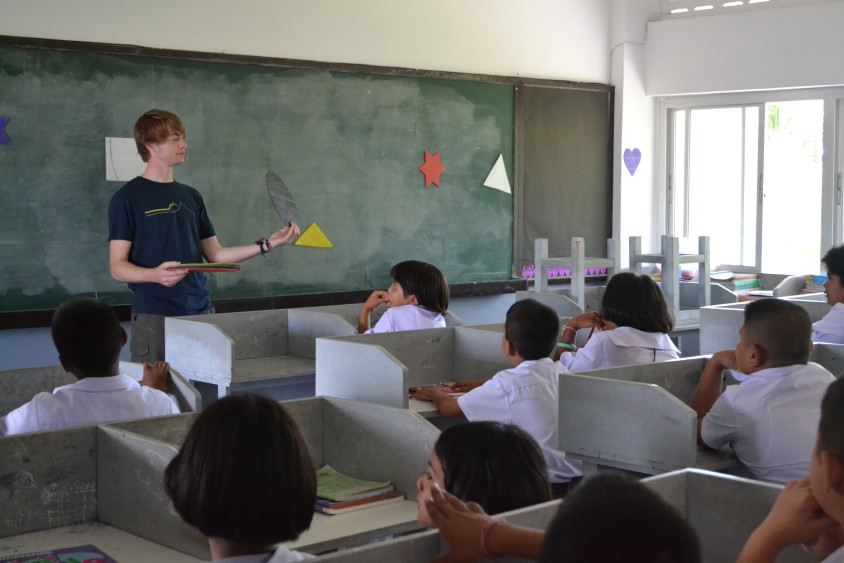 My name is Bradley and I work as a community volunteer for GVI Phang Nga. I enjoy the programme a great deal, and have had the pleasure of working with amazing people. Teaching English is a very rewarding activity, especially when observing the difference we make. I have spent the majority of this week teaching English words and culture to the wonderful children at the local special needs centre. Every day we organise a different creative activity for the children, with relevance to our weekly topic. We had a lot of fun designing England football shirts the other day, and had a game of football to test them out.
I have also had the pleasure of teaching at the orphanage. The kids did brilliantly this week and can recognise and pronounce many countries in English and put them into a conversational context, such as 'Where are you from?' 'I am from China.' Teaching at the local school also went very well. Our students were able to understand, pronounce and arrange the various stages of a daily routine, such as 'brush my teeth'. They are now able to use the appropriate vocab for varying situations, such as gender differentiation, groups and singular, and plurals. The games went down a treat, and I can't wait for the week ahead.
Bradley Mills – 8 weeks Community Expedition Volunteer
Subscribe to our Blog
GVI on Instagram
Sorry:

- Instagram feed not found.
GVI on Facebook