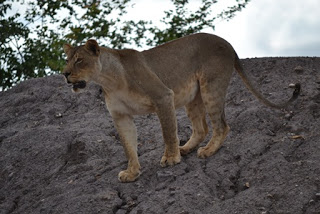 Bentley one of our female lions (Panthera leo) recently mated  with the two new sub-adult male lions on the reserve. The reserve management have thought it to be a good idea to collar the female to keep an eye on her if she might have conceived and there are little cubs on the way.
A close eye is kept on her to see were she will be denning if she has conceived.
Base Manager
GVI Venetia
Subscribe to our Blog
GVI on Instagram
Sorry:

- Instagram feed not found.
GVI on Facebook