The Beauty and Tranquility of Plan B Days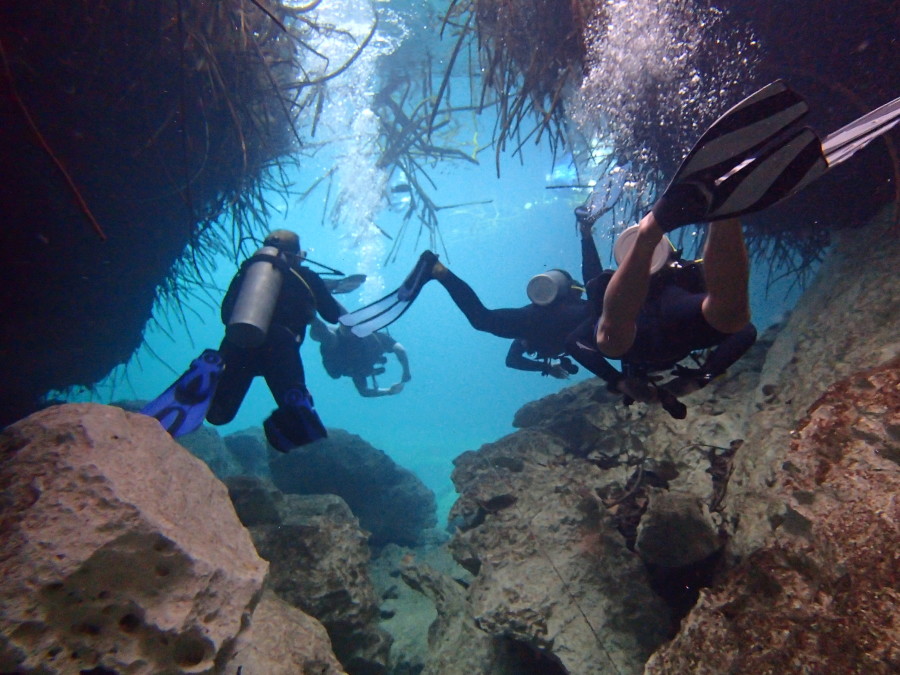 As many of us have come to realize throughout the courses of our lives, even the best laid plans can sometimes go awry. This ideology could not have been truer than it was during this past week here at the lovely Pez Maya. The gods of the sea took it upon themselves to not be on our side, which in turn made it impossible for us to dive on Tuesday, Wednesday, and Thursday. Did we falter, fret, and/or let the weather get the best of us and bring us down? The answer to these questions is of course not. The staff took it upon themselves to keep us happy and smiling during what we call "plan B days". How did they do this you ask? Well, sit back and relax while I spin a nice yarn detailing the events of the past week.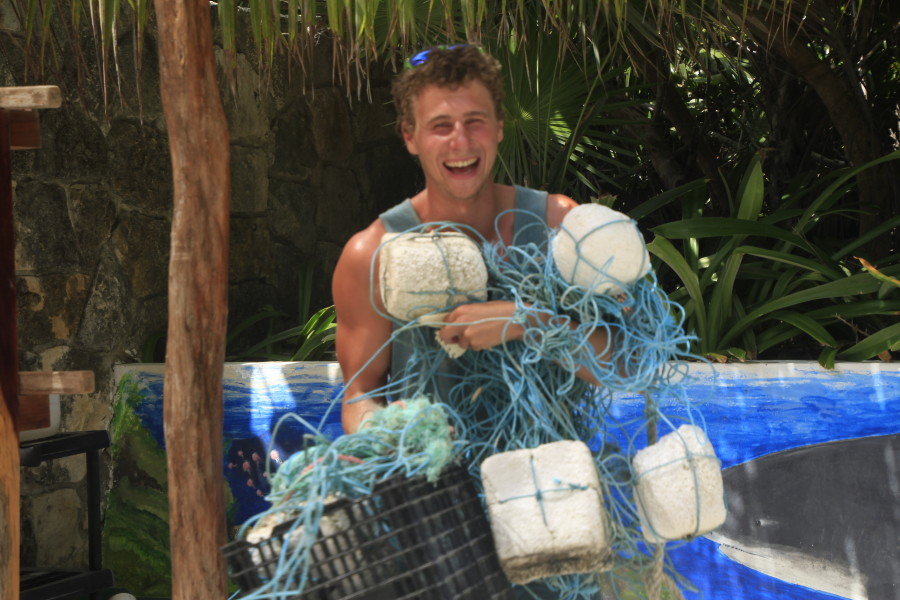 Tuesday and Wednesday were similar to the typical plan B days of the past. The newer volunteers spent their time being educated via informative lectures by the scientific whiz kids here on base, and the more seasoned volunteers honed their skills, studied their diving materials, worked on their everlasting friendships, and most importantly, worked on our base tans. This did not go so well for pasty, freckly, fair complexioned individuals such as myself (I got rather sunburned), but you live and you learn. Furthermore, the staff introduced us to an entirely new way to pass time in the form of a well thought out and choreographed scavenger hunt. Naturally, by well thought out, I mean that they pieced it together in about thirty minutes. With that said, I tip my hat to them because it was an immense amount of fun. The three teams begged, borrowed, stole, crawled, and clawed their ways to what can only be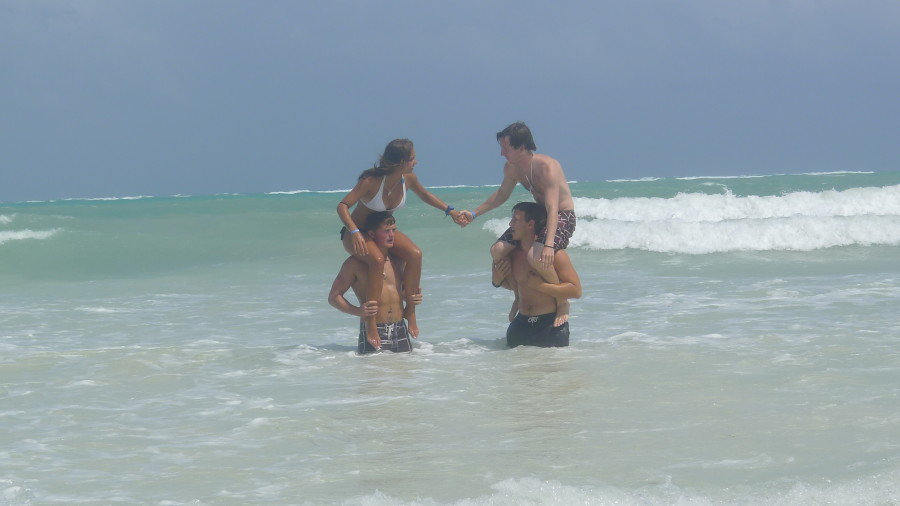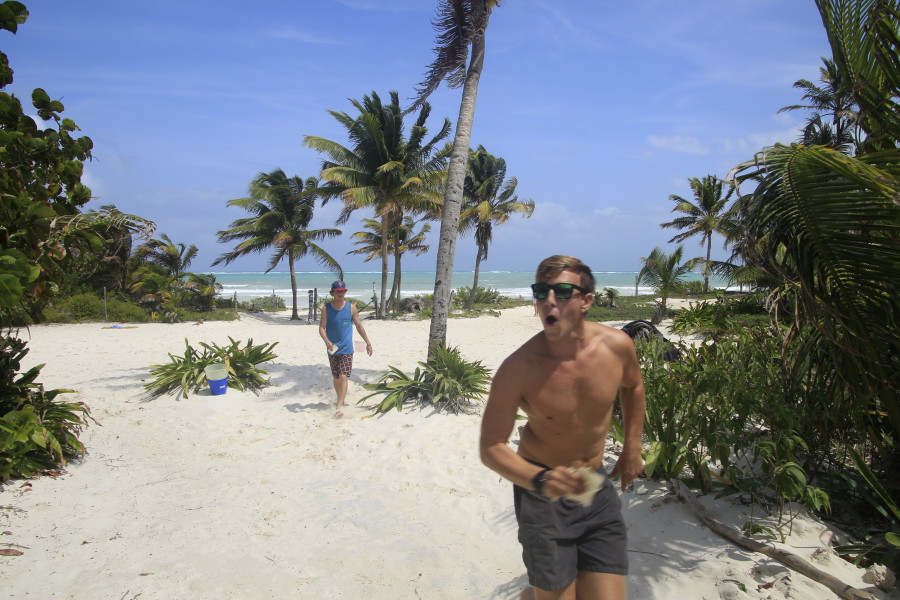 summarized as a photo finish. Unfortunately, my team was edged out in the end by a mere twelve points after the staff subtracted 120 points from our total (we got caught cheating twice.) I tried to call shenanigans and claim that we were robbed, but no one was having it. After gathering myself following such a crippling and esteem destroying loss, we spent the rest of Wednesday evening just hanging out and swapping stories of memories past.
On Thursday, we awoke with the knowledge that we would be going off site to a location called Casa Cenote, which to those of you who don't know is essentially an underground cave system containing both fresh and salt water (aka brackish water). The thought of diving in a new and exciting environment lifted the spirits of staff and volunteers alike, and I don't exaggerate when I say that the diving in Casa Cenote was incredible. It was hands down one of my best diving experiences to date during my 9 weeks here in Mexico. Not only were we able to swim under the mangrove roots and through some of the caverns, but we were also able to show off our diving skills to the shoobies (tourists) that we passed on the way.  I owe much to the GVI staff on base for making this week especially entertaining considering the difficult circumstances.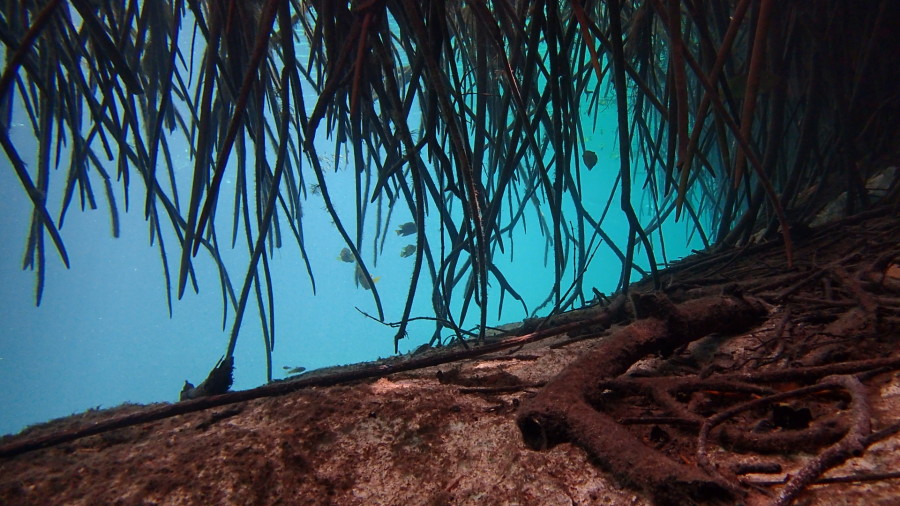 In the coming days and weeks, I hope that the bad weather dissipates and lets up. It would be excellent to spend my last three weeks here on base diving everyday with my best friends and the people who have become my second family.
Clear skies, full hearts, can't lose,
Tommy