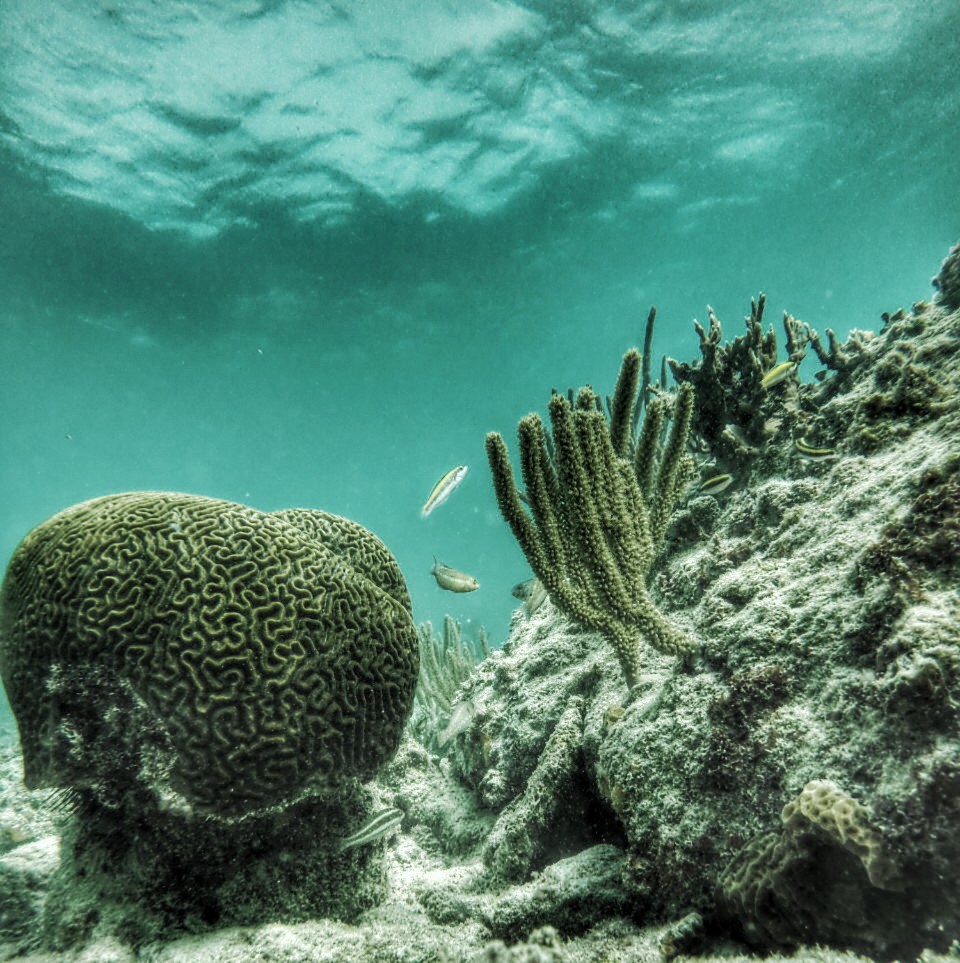 It's only been a week since I came back to the beautiful Pez Maya and waking up at 5:30 for duties has never felt so good. My name is Marine, and I am a returning volunteer from Pez Maya, staying for an additional 4 weeks in paradise. After a month away exploring Costa Rica, getting back to the sea was one of the things I was looking the most forward to. Unlike other places I have traveled to, this project has enabled me to look at things from a different angle, a volunteering point of view. No matter what time of the day, our help is always appreciated somewhere, compressing oxygen tanks, cooking, filling the water tinaco or simply diving. Every moment of the day is another step forward, walking towards building up an awesome community, working together to protect and preserve the gorgeous Sian Ka'an Bioreserve. If looking for a proper, real, awesome volunteering experience, Pez Maya will fulfill your expectations, and even go much further! All those reasons to never leave this place.. Surely the field team being one of those reasons, as they are the source of all this positive energy circulating on base.  While learning corals that build up the reef, other volunteers are getting to monitoring corals and fish of the reef, and our newbies slowly getting to discover base, and all its intricate characteristics, such our wonderful bucket showers and lovely mosquitoes. Talking of the devil, mosquitoes are pretty bad tonight and I am going to run and hide under my mosquito net.
Subscribe to our Blog
GVI on Instagram
Sorry:

- Instagram feed not found.
GVI on Facebook