Act II- A second Kenyan school theatre performance
By Becca Kenigsberg
4 years ago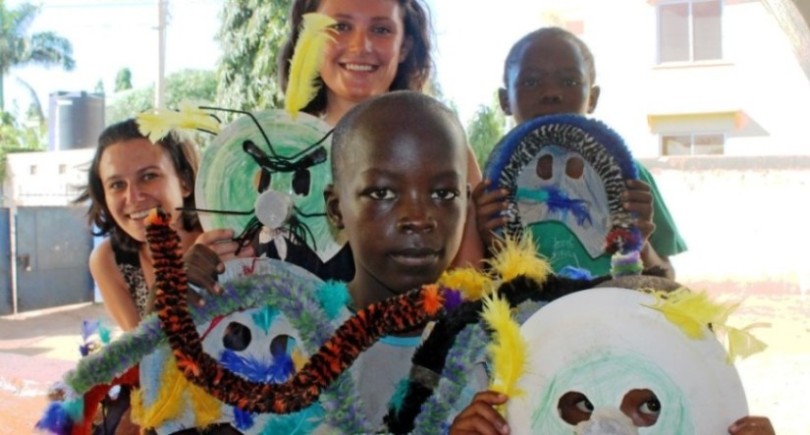 Last year I was given the opportunity to put on a production of The Lion King with the students at Nyota Ing'arayo. To say that experience was a dream come true would be an understatement. Not only was I able to direct my favorite play, I was able to see the students' growth, excitement, and pride. As an aspiring theater teacher, it was all I could hope for. There is no greater feeling than seeing the students who find it too difficult to read in class be able to shout their lines at the top of their lungs, or the shy kids break out on stage.
After the success of The Lion King, I was able to put on another production at school, The Three Grumpies! This year I only had three days to get the students to learn the script, learn the movement, make costumes, and sing a song!  I come from a background of four-hour rehearsals, five days a week, for at least six weeks – so three days was quite the challenge! But once again, the students surpassed my expectations.
Since we had limited time, I decided to adapt a short children's story, The Three Grumpies. But since we had watched Frozen the week before, we added the song Let It Go to the play. We had to keep up with all of the Let It Go covers from YouTube… I cast the students into small groups for each character. We had KG 1s  -two-year-olds- in our play! So we had the older students play the two leads, and separated the younger and middle age groups to the smaller roles. I thought we would have to struggle with getting them to memorize their lines, but it took one rehearsal and they were off book! Each character group and volunteer was in charge of making their own costumes. We made masks out of paper plates and the "grumpies" wore decorated trash bags. After they learned their lines and the song, we took the play outside to block – or choreograph the movement. Again, I thought it would take much longer than it did. The students were able to focus and grab on very quickly.
Not only did the play help the students work on their verbal English and listening skills, theater has the ability to teach kids focus and self-discipline while also boosting their confidence levels. While the plays I have done at Nyota may not have been the most put-together or professional productions I have been a part of, they are definitely the ones I am most proud of and will never forget.