A Day in the Life of a Childcare volunteer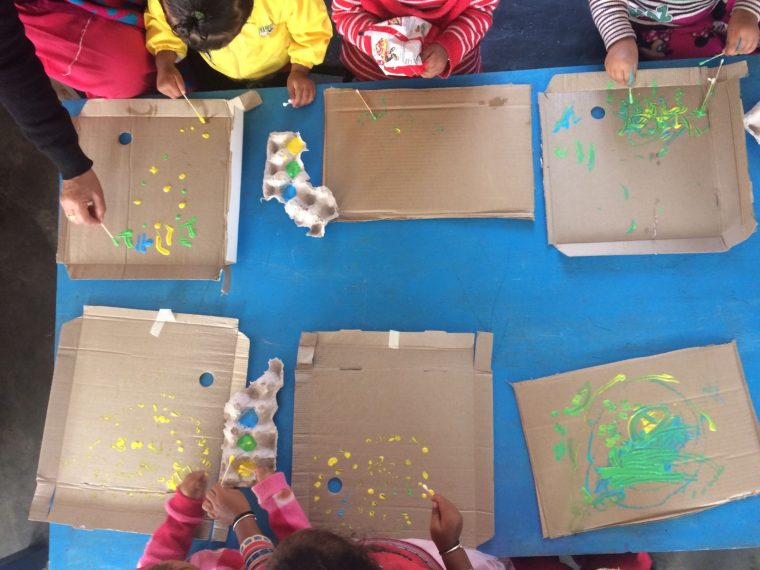 Alarm clock – 6am
6.30 ; leave for a half hour walk towards project 1
7-9 ; Boys home
At the boys home we spend our time by playing games with them, help with their homework (if they have any) and twice a week we go for a game of football. There are tenboys and one girl who is the daughter of the home-mom. The youngest is around 5ish years old, the oldest is 16. They are all lovely and especially good in drawing and being creative with paper. These kids are in this home for different reasons. But the main thing is, they are in a good environment and we can only try to let them have a nice and  educational time.
9.30 ; breakfast (finally)
10.30 ; half hour walk to daycare center
11-13.30 ; spending time with the little ones
Basically the morning at the daycare center is every day the same. First you play with them for half an hour, then it's circle time where they sing the national anthem and other nursery rhymes. Then they go and brush their teeth, or at least try to.  After the tooth-brushing they have an educational session and storytime. After that we give them their lunch, help clean up everything and go do lunch while the little ones have their nap. Very cute
13.30 ; lunch & walk back home
15-16.30 ; free time/taking a nap/wandering around in Pokhara
16.30-17.30 ; Conversation Club
This is an hour full of joy. There are about an average of 10 kids who come to a local cafe to play games or do creative things with us. They choose themselves to be there, and they obvioisly like the games and learning new English words. It doesn't feel like working in there, you just enjoy being with them and try to speak as much English with them as possible.
18.30 ; dinner @ homestay
Well and then the day is over. Sometimes there is a small meeting before dinner to keep the feedback-circle going and after dinner you're free as long as you're back before 10!