28/10/13 Dealing with the Dialect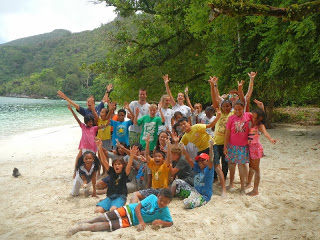 How do I sum up the last month here?

 

I was excited and apprehensive; if it wasn't for this program I wouldn't have known Seychelles was a country, and someone who had spent the last 4 years living in Hawaii I thought this place wouldn't hold a candle to the beautiful Hawaiian Islands. I was wrong, so very wrong. Hawaii doesn't compare to the beauty of Seychelles.
Excitement came naturally, I guess I am a 21st century explorer and geography geek so naturally wanderlust is in my blood.
Apprehension came because this means I would have to travel to the opposite side of the world, going to a country that everyone back home kept asking for its geographical location, and telling your family that you were going to Africa alone didn't bode well with them.
Mahe Island is beautiful; Victoria is this quaint capitol where everyone is helpful and friendly. Upon my arrival I spent 3 days in the capitol and couldn't have for a better experience. The market place was alive and busy with local farmer's selling produce and merchants pushing their goods.
So after 3 days we caught the van here. Cap Ternay is a national marine park and my job as a coral surveyor would be necessary to ensure it stays that way.
The staff has been absolutely wonderful. Ev
eryone is very nice and easily approachable. There are about 22 volunteers here on any given basis, with many nations of the world representing his or her country.

 

We went from being 22 random strangers, to friends, then to a family of dive geeks.
What I find humourous the most has been the differences in English dialect. A rubber to the Europeans means an eraser, a rubber to this American means something completely else so whenever someone asks for a rubber to clean their slate I start giggling immaturely.
Diving happens every day here, some of my most memorable dives have been seeing sharks, squid, rays, turtles and eels. I wake up every day excited and happy as a clam which I has seen many of. I have also had way too many amazing dives to pick just one.

   
We are also very involved in the local community as well. Once a week we mentor the children of President's Village- a local children's home, and teach the children of The International School of Seychelles about the importance of protecting the oceans.

 

This program has been the most rewarding part so far.
In conclusion, this place is amazing, I have meet some pretty awesome people, had some amazing experiences, will never be able to look at coral the same way ever again, and I still have 5 months left.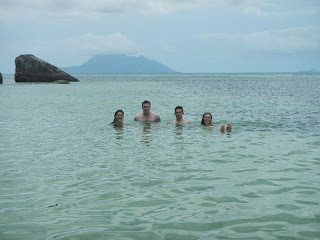 Marianne, Divemaster intern