By Cheryl Martin
4 years ago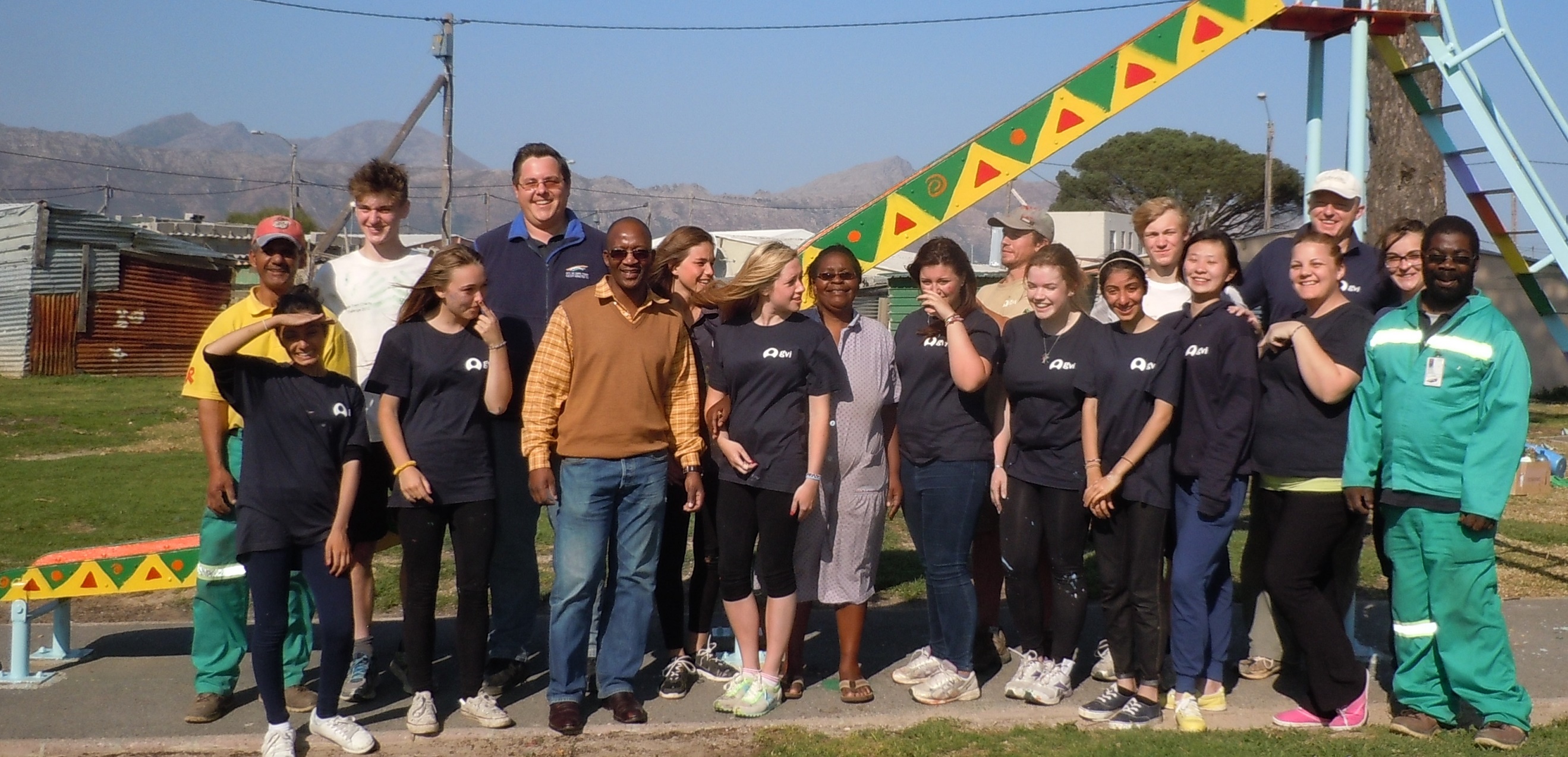 Not long now until the under 18 group arrives.
It's hard to believe that it's been almost a year since a group of under 18 volunteers came together from different parts of the world and met in Cape Town. The group soon became a team and they took on the task of transforming a playground in the local Zola township. For a week, they scraped, sanded, painted, mended and painted some more until the tired looking park took on a facelift with lots of colour and lots of interest for the local children.
What I remember is that from the time the volunteers started the project, the group of children looking on at the progress just grew and grew.  This led to some fun afternoons of singing, dancing and games.  The Macarena and London Bridge soon became popular songs to the group of children and the volunteers learnt a few clapping songs from the kids too.
By the end of the week the playground equipment looked like new and the children joined the under 18 volunteers for a fun celebration; tree planting, face painting, bubbles, slides, swings and roundabouts made for a great day.
It's been great to see the park being used regularly by the local children throughout the past year and we certainly take the children from our local projects to visit the park regularly.
We look forward to our next group of under 18s arriving later in the month so they can support the local community.