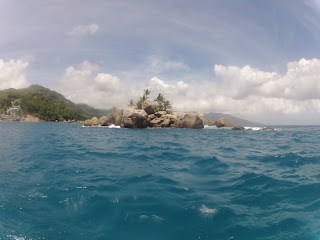 So this week we started surveying at L'ilot Island. L'ilot is a small pile of rocks with a couple of trees on it off North Point. Its rises about 8m out of the water and its steep sides drop straight down to 20m below sea level in places making it quite something to look at and a fantastic dive site as well. The waters around it are teeming with life from the humble Parrotfish to White and Blacktip reef sharks and loads in between. Every fish around it seems somehow bigger than at other dives sites we visit and there's always somewhere else to explore after your survey is finished. The weather was great over the 2 days and although the visibility wasn't, maybe only 8m at times, doing the shallow surveys was like being in a washing machine due to the surf, and everyone had fun.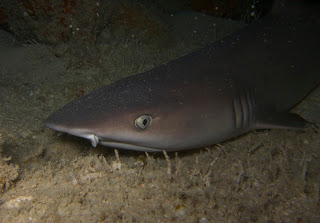 Subscribe to our Blog
GVI on Instagram
Sorry:

- Instagram feed not found.
GVI on Facebook