Come Meet Leigh-Anne in Leeds - 11 August 2018
WATERSTONES 93-97 ALBION ST LS1 5JS - 11 August 2018, 12h00 - 14h30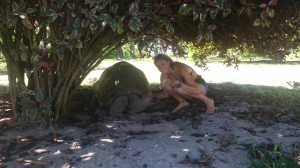 After volunteering in the Seychelles, Leigh-Anne was left truly inspired so she's now looking to share her story with you as a GVI Ambassador!
Come and meet Leigh-Anne for a coffee and find out more about GVI and her experiences as part of our Alumni Team.
Fill in the form below to register for the event.