Volunteer Healthcare Project in South Africa
Help run primary healthcare educational workshops in Cape Town's townships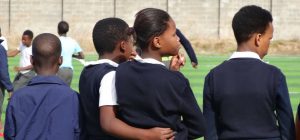 Our Impact
Location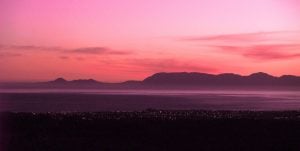 Cape Town
GVI Community operations in South Africa are based out of Gordons Bay, a picturesque coastal village nestled at the foot of the Hottentot Hollands Mountain Range, just outside Stellenbosch and 45 minutes from Cape Town. The area is home to beautiful swimming beaches, magnificent wine farms and popular restaurants and bars. Gordons Bay is also the beginning of the scenic and well-known Garden Route, making this the perfect base to explore the best sites and activities the Cape has to offer.
Program Information
Discover the beautiful city of Cape Town when you volunteer in sunny South Africa alongside an international team running educational workshops on general health and hygiene
practises
for child-
carers
, teachers, children and their parents. Visit the local beaches,
winelands
and mountains in your spare time for the ultimate Cape Town experience
Overview
Project Life
Project Details
Free Time
The Team
Dates & Costs
Overview
Live and work with the GVI team in the beautiful city of Cape Town and experience the wonderful culture and people of South Africa.

The project work involves working with children that have special needs at a local Sanctuary for children. The program provides support, stimulation and therapy for children with physical and intellectual disabilities. We work one on one with the children tending to their individual needs. The children enjoy spending time in the sensory room where most of the therapy takes place. It is essential that these children also have access to learning and we are active in trying to help the children with special needs reach their full potential through their therapy and stimulation programs.
We also run educational workshops on general health and good hygiene practices. These are aimed at child-carers, teachers, children and their parents. You will be directly involved in setting up and implementing these workshops to create a fun and interactive, informal environment.

This project will ensure that these communities will be better prepared to care for and protect their young children from general illness and will offer advice on how to live in a healthy environment.

Volunteer and live in an attractive coastal village close to Cape Town and Stellenbosch, with direct exposure to local culture and communities. Optional side trips are available to Robben Island, Table Mountain, Cape Point, Cape Town wildlife safari and wine tasting in Stellenbosch, to name but a few! Any side trips you wish to take can be arranged on arrival in Cape Town. For those travelling onwards there is easy access to the Garden Route and cheap domestic flights to Kruger National park from Cape Town.
Testimonial
"I joined GVI to gain insight into the real world applicability of my studies in global health and social medicine. The biggest injustice I saw at the Masiphumelele Educare was that these individuals would not have otherwise had the opportunity to learn about their health. In Xhosa "Masiphumelele" means "we will succeed." I have no doubt in my mind that the people I had the pleasure of meeting will succeed, lead healthier lives and go on to make the difference which is at the core of GVI's mission."
GVI Live
These updates cover all programs in this location
GVI Cape Town
With new volunteers on project and the upcoming holiday season, it's an exciting time at #GVISouthAfricaCapeTown :)… https://t.co/3KYnul76Fc
2 months ago
GVI Cape Town
When in South Africa, do as the South Africans do! Our rugby skills&drills lesson this week has been a big hit #GVI… https://t.co/5H0cIy5Ug2
1 week ago
Cape Town Video
GVI Blogs
Project Life
Monday to Friday

During training you will learn about the different customs and cultures in South Africa, general life inside a township as well as some common local language sayings. You will also be given training on how to work with individual children and how to best cater for their needs and monitor their progress.
You will spend the week days in the townships working with the local communities and later in the day you will return to your shared accommodation and prepare for the next days.

Field Conditions

Accommodation is in houses/apartments with shared rooms and bathrooms, with access to hot running water and electricity.

Free Time

Weekends have been left free for your own leisure so that you will have time to explore the spectacular sites and scenery in and around Cape Town.
What's Included
24-hour emergency phone

24-hour in-country support

Access to Alumni Services and Discounts

Airport pick-up (unless otherwise stated)

All necessary project equipment and materials

All necessary project training by experienced staff

Location orientation

Long term experienced staff

Meals while on project (except on work placements for long term internships)

Safe and basic accommodations (usually shared)

Transport to and from the project

Welcome meeting
What's Not Included
Additional drinks and gratuities

Extra local excursions

Flights

International and domestic airport taxes

Medical and travel insurance

Personal kit

Police or background check (where necessary)

Visa costs
Project Details
Workshops will include a combination of lectures, stories, interactive games, activities, drama and role plays. Some of the topics you would cover will include:


General hygiene practise


Healthy food and its importance


The importance of exercise and some examples


Common illnesses and their symptoms


The workshops aim to inform local children about basic healthcare and also to educate parents and child-minders on how to adequately care for their infants and children - including how to identify common childhood diseases as well as symptoms which require immediate medical attention.
Each child has resources and materials suited to their needs which ensure the children have access to a range of different types of stimulation. The resources include tactile, aural and visual stimulation. We also have booklets that show stretching routines which helps ensure the children are receiving consistent support.The warmer weather certainly allows more flexibility with the children's programme. We are able to take the children outside more frequently where the children are able to interact more readily with the other children in the group. Where possible, we include children with special needs in the group times and activities, even if it is just to observe the other children and feel part of what's happening. Books and stories are a crucial part of our programme and reading to the children with Special Needs is no exception. Our volunteers read stories to the children providing both visual and aural stimulation.
How this project makes a difference:
In South Africa, approximately 75,000 children die before the age of 5 due, in part, to a lack of education in general healthcare practises. This project aims to increase knowledge and awareness about healthy eating and general hygiene in township communities.
What's Included
24-hour emergency phone

24-hour in-country support

Access to Alumni Services and Discounts

Airport pick-up (unless otherwise stated)

All necessary project equipment and materials

All necessary project training by experienced staff

Location orientation

Long term experienced staff

Meals while on project (except on work placements for long term internships)

Safe and basic accommodations (usually shared)

Transport to and from the project

Welcome meeting
What's Not Included
Additional drinks and gratuities

Extra local excursions

Flights

International and domestic airport taxes

Medical and travel insurance

Personal kit

Police or background check (where necessary)

Visa costs
Free Time
Volunteering with GVI not only allows you to participate on programs assisting disadvantaged communities or endangered
ecosystems but
it also offers wonderful opportunities to travel in the local area in your down time or further afield either before or after your program. Below is some information on trips and travel options in South Africa.
Optional Side Trips
Cape Town Cultural and Activity Weekend
This trip includes 2 nights in Cape Town near Long Street so that you can sample the lively weekend city life. On Friday afternoon you will travel through to Cape Town after finishing your volunteer work.. The Saturday is a free day and you may wish to take the opportunity to visit some of the following iconic Cape Town attractions: Robben Island, Table Mountain, District 6 Museum, Castle of Good Hope or the Green Market Square craft markets. Sunday includes a full day in Cape Point and a visit to an African Penguin colony. You will have the opportunity to explore the Cape Point nature reserve on
mountain bike
where you may see antelope, zebra, ostrich, seals and possibly even whales. During the day you will enjoy a picnic lunch
on
one of the reserves beautiful beaches.
Wildlife Safari
Visit a private game reserve which is located one and a half hours from Cape Town. Here you will enjoy lunch and an afternoon safari before returning home. Transfers to and from the project accommodation are included. There are many other fantastic trips in the area around Cape Town that can easily be arranged once in-country such as shark cage diving, skydiving, wine tasting tours, Hermanus day trips for whale watching (seasonal) or a typical township experience.
Please note that anyone booking on this project for the two week option will need to extend their stay if they want to take part in  more side trips.
Further Travelling Opportunities
South Africa has such a wealth of fantastic opportunities for further travel. In Cape Town, you have easy access to the famous Garden Route, chances to explore the Cederberg Mountain range or take more time to enjoy the vibrancy of Cape Town. Other possibilities include the spectacular Drakensberg Mountains, the beauty of the Kalahari Desert, historic Zululand, the fantastic Southern Coast, the world-renowned National Parks of Kruger and Hluhluwe-Imfolozi, and many more amazing options in this stunning country.
The Team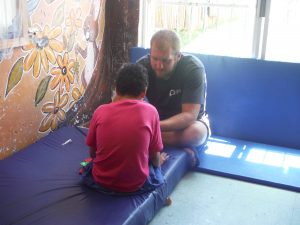 Andy Eskeland
Community Officer
Meet Andy, our brilliant community officer in Cape Town, South Africa. In the States he was involved with Habitat for Humanity and volunteering at the local soup kitchen, but coming to South Africa with GVI was his first time volunteering abroad.

He first heard about GVI through a friend who had nothing but good things to say about it. So he looked into it a bit more and saw how much of the focus is on sustainability which he really appreciated and so shortly after signed up to come out as a volunteer. Since then he has joined the Cape Town team as a valuable and energetic member.

His favourite part of the whole experience of GVI has been working with all the kids and our project partners at the sanctuary where the Cape Town team operates.

"Seeing them grow and progress and being able to contribute to it has been beyond rewarding."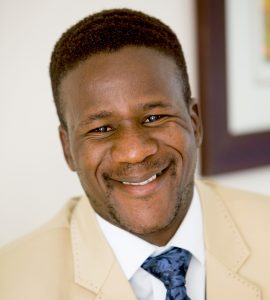 Moses Khumalo
Transport and Logistics Manager
Introducing the amazing Moses, our transport and logistics manager in Cape Town, South Africa. What he loves most about working at GVI is seeing the hard work volunteers do in the township as well as creating a positive environment for the little ones.

Moses is an invaluable member of the Cape Town team, ensuring all the projects run smoothly.

He was recently married (2015) where he travelled for the first time in his life to the UK. He enjoyed the vast differences between the ways the British celebrate Christmas to how it is celebrated in South Africa.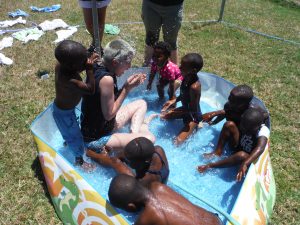 Alex O'Byrne
Education Officer
Meet Alex, our awesome education officer in Cape Town, South Africa. She got the travel bug from a very young age but only travelled solo from the beginning of 2014. She circumnavigated the globe, starting in South Africa volunteering with another organisation teaching in KwaZulu-Natal and continued to Indonesia, Australia and across the USA before finding her way back to Cape Town and GVI. As soon as she left South Africa, she knew she wanted to come back and GVI stood out as the organisation she wanted to work for.

She has a degree in philosophy and psychology and believes an open mind is a must-have for any traveller.

"If you try to over plan or over-prepare, it's easy to get overwhelmed. Just go with whatever happens. The best travelling experiences I've had are when everything has gone wrong."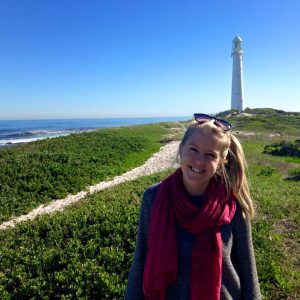 Karissa Holland
Country Expert
Meet Karissa, our vibrant country expert for our Cape Town and Thailand, Phang Nga, hubs. She loves travelling and has had her fair share of travelling too. Her first solo travel was to New Zealand to work as an Au Pair, followed by Fiji for over a year. She then travelled to Thailand, where she met her South African partner and worked as an English Teacher at a public High School.

Karissa is TEFL qualified and has first-hand experience of working abroad. What first attracted her to join GVI? "The amazing volunteer projects and stunning locations across the world."

She moved to Cape Town in November 2015 from her home country, the USA, and is loving every minute of being able to call South Africa her new home!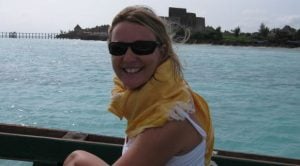 Shayle Havemann
Assistant Director of Programs
Meet Shayle, our innovative and driven country director for all our projects in South Africa. She has two honours degrees, one in Industrial and Organisational Psycology, and another in Developmental and Education Psycology. Shayle also has over 10 years experience in setting up, managing and evaluating environmental and community programs across Africa, Asia, Europe and Latin America.

She is well-practiced in facilitating meaningful and effective intercultural engagement and this makes her the perfect person for overseeing our operations in the multicultural country of South Africa.

When not attending meetings or planning her next endeavour, Shayle can be found spending time with her family or taking part in some or other exciting outdoors activity!
Katelin Ryan
Service Learning Manager Cape Town
A sustainable development extraordinaire with a great commitment to create sustainable solutions for local communities. Katie has worked in South Africa for many years before her role with GVI and after completing her Master's degree in International Education she joined our team of professionals.
Her credentials include over eight years of volunteering, teaching, managing, and leading international education programs around the world. This includes working in zero-waste policy communities in New Zealand, and in an orphan bear refugee center in Croatia.
As our Service Learning Manager she is excited to use her experience designing experiential education programmes and managing community programmes.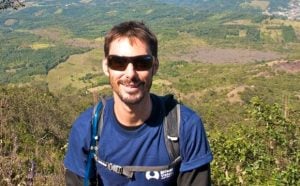 Daniel Ponce-Taylor
Director of Programs
Meet Danny, our Director of Programs. Although he's based in Playa del Carmen, Danny oversees the development and running of all of our field operations. He started out with GVI as our Country Director in Mexico and quickly became an invaluable part of the team.


Although being Director of Programs is a pretty demanding job, Danny manages to find time to do the other things he loves in-between. He's an avid photographer and is always training for a triathlon or ironman.


What's Danny's favourite aspect of his job? "Starting new projects – we get lots of request for assistance and it's difficult to decide when funds are limited. The evaluation process and those initial talks with local partners are very interesting. Seeing projects grow from an idea to full programs is very exciting. I also love the relationships you create with local organisations, they become friends and we jointly work to achieve the project aims."